Overview
Vertical Circulation
Esarfei Office Building | Bukarest, Romania
Vertical Circulation
Esarfei Office Building | Bukarest, Romania
The BNT office building has a gross floor area of approximately 1400 square meters. The building was conceived with a spatiality defined by split-levels, which were generated by the partial basement, created as a result of the shallow groundwater.
Along with the already mentioned emergency stairs, the vertical circulation of the building also consists of open stairs which connect the split-levels, making possible a spatial communication between the floors, and offer a wider perception of the interior space.
The neutrality of the windows in the overall appearance of the building was also made possible by using openings of the same dimensions, one meter by one meter. The perforated Swisspearl panels placed in front of the windows also have a sun shading role, which along with the principle of ventilated facades applied to the building, play an important role in the economy of energy.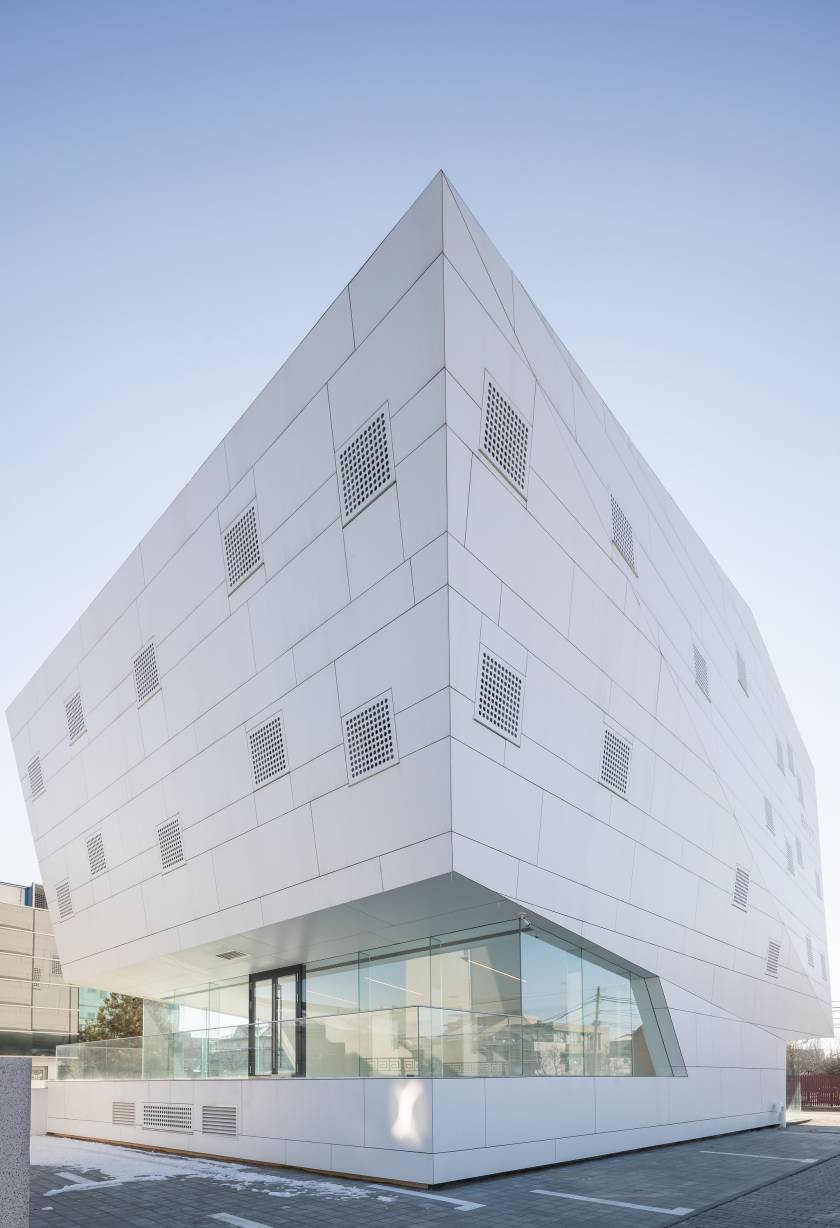 Standort

Bukarest, Romania

Architekt

Radu Teaca, București, Sector 2, Romania

Bauherr

BNT, Sector 3, Bucurest, Romania

Partner

GLASS ROM IMPEX SRL, BUCURESTI, SECTOR 4, Romania

Jahr

2017

Fotograf

Radu Malașincu, București, Romania
Back to the overview