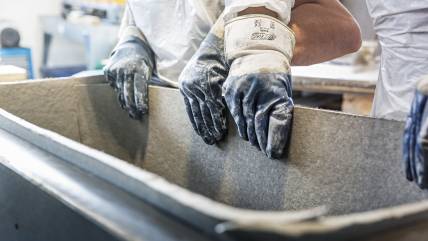 Unique solutions
We also customize
Nature is diverse and unique. Unique gardens, exteriors, and original design ideas require planters and objects that are tailored to your individual needs. That is why Swisspearl enables individual designs for planters and objects for outdoor use in terms of colour, format, and size.

The material's extraordinary durability and the natural components make our fibre cement sustainable. Swisspearl fibre cement is very stable, weather-resistant, and winterproof—the perfect characteristics for outdoor design elements. The unique character of the material and the variety of shapes and colors open up unlimited design possibilities—a unique combination of functionality and aesthetics.



Custom made
Individual pot and object shapes
With Swisspearl you can realize individual products, solutions, and designs—the way you want it. We support you with our expertise and technical knowledge from consulting to production. Many different and amazing projects have already been realized—for and with product designers, architects, companies, or the public sector. The possibilities are endless with us and with fibre cement.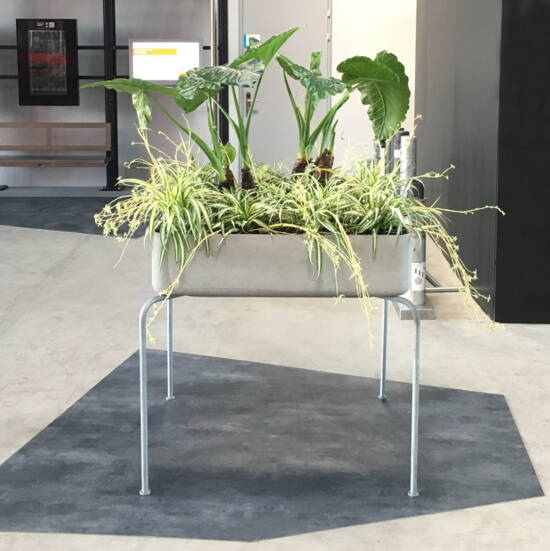 Planter G19 by BURRI public elements
The raised planter made of natural and durable fiber cement is not only suitable for indoor or outdoor use, it is also available in three different heights. And if you like it more colourful, you can also have the hot-dip galvanized steel frame coated in the desired RAL colour.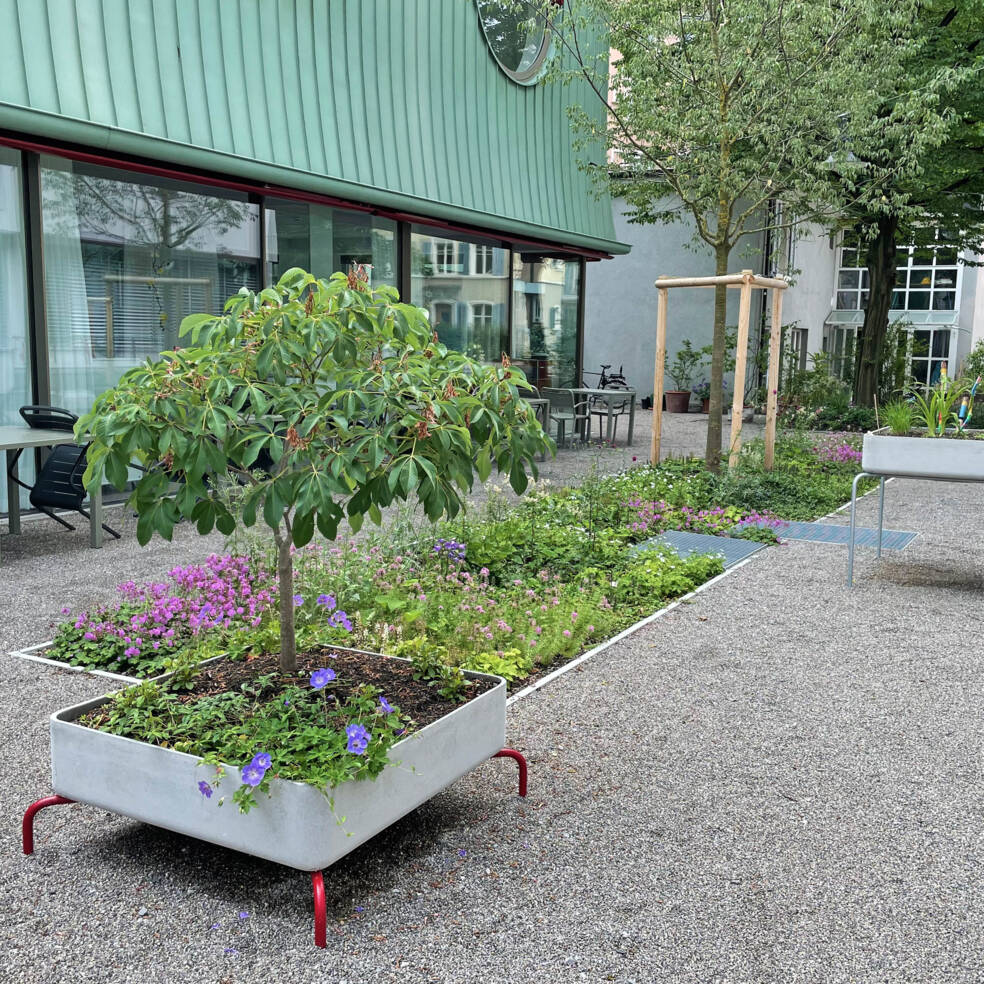 Planter G19 by BURRI public elements.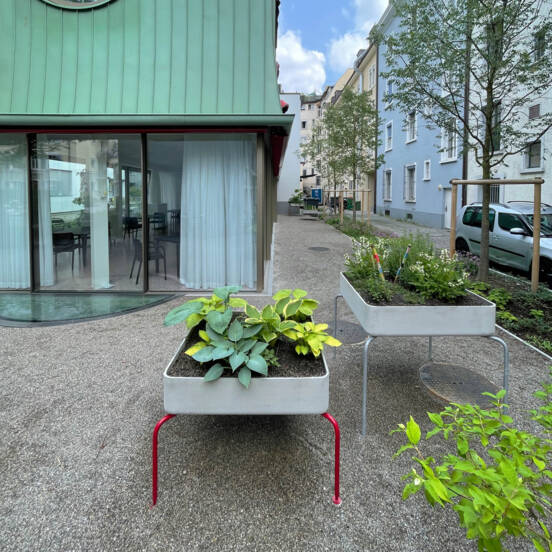 Custom colour
Colours for individual designs
Planters in the corporate colours? Do you need a specific colour concept for the design of gardens, terraces, and public outdoor spaces? How about individual splashes of colour in the outdoor area? Our custom colors range from classic anthracite, to opaque colours, to soft tones in a large selection of RAL and NCS colors.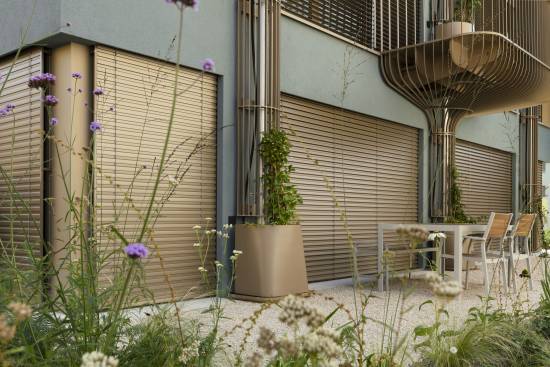 Planters for the Lindengarten Biersfelden
The idea was for climbing plants to cover the drainage and irrigation pipes of the slender balconies and fill the facade with greenery. The architects at Volpatohatz designed individually coated and shaped planters for this purpose. Swisspearl advised the architects on production technology and manufactured the unique pots at the Payerne factory.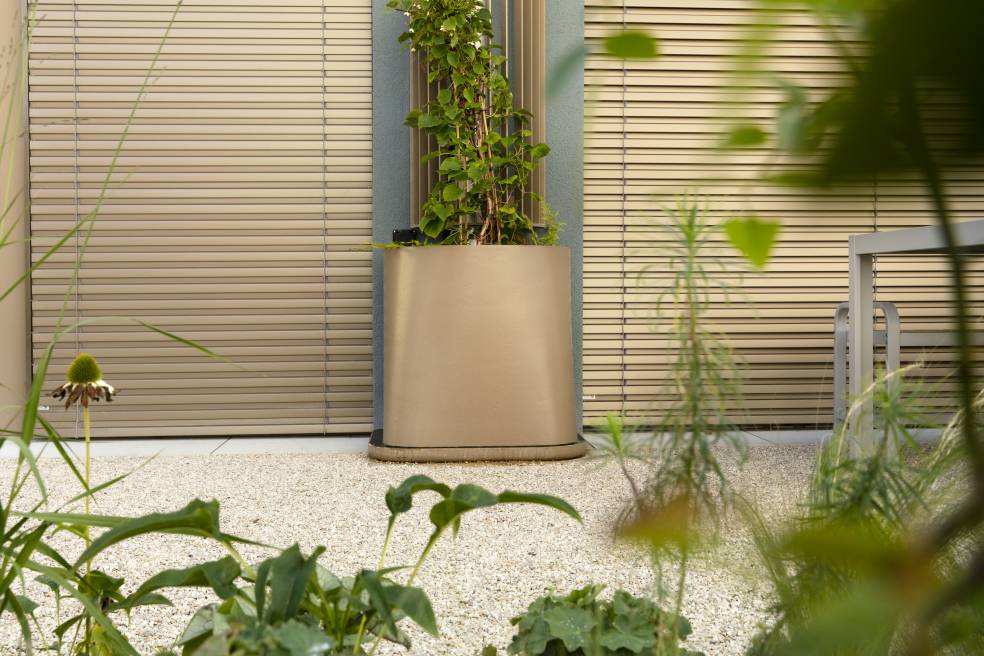 Custom made planter for Volpatohatz architects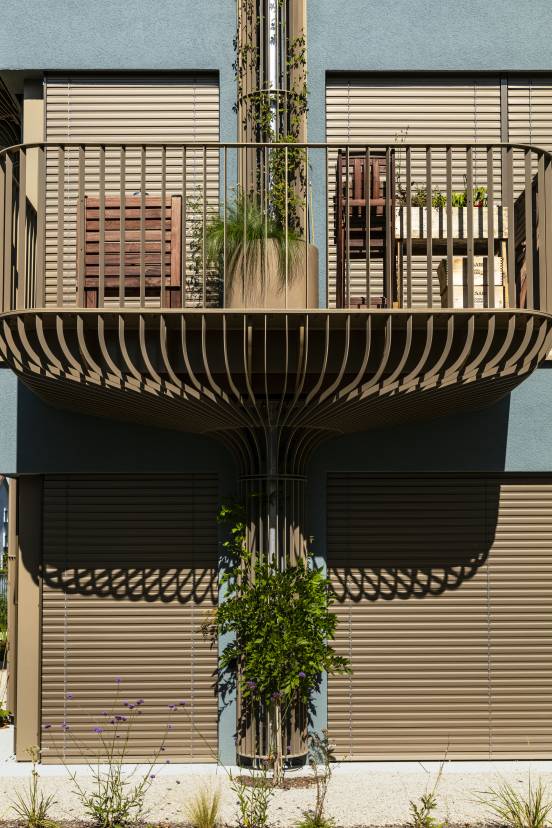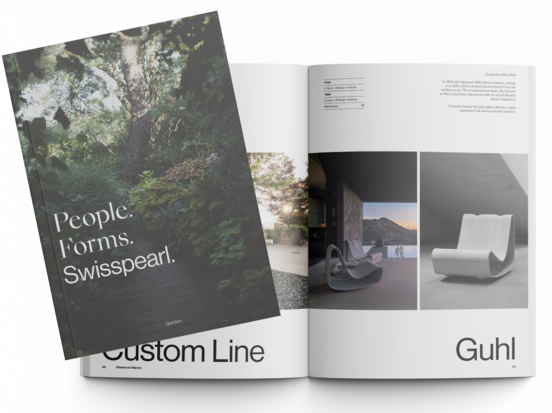 Get inspired!
You can find more information about sizes, colours, and shapes in our garden catalog.
View Catalog