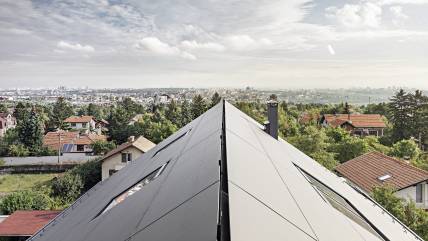 Swisspearl roof color
Harmony in roof and facade
Seamless transitions from the roof to the facade transform modern, linear architecture into visual centerpieces and provide optimum protection for the buildings. The large-format facade panels bring the roof and facade into perfect aesthetic harmony and offer endless individual design options and color variants. From a slope of just 6 degrees, the large-format Swisspearl panels in proven Swiss quality give roofs an aesthetic character and exciting look even from a distance.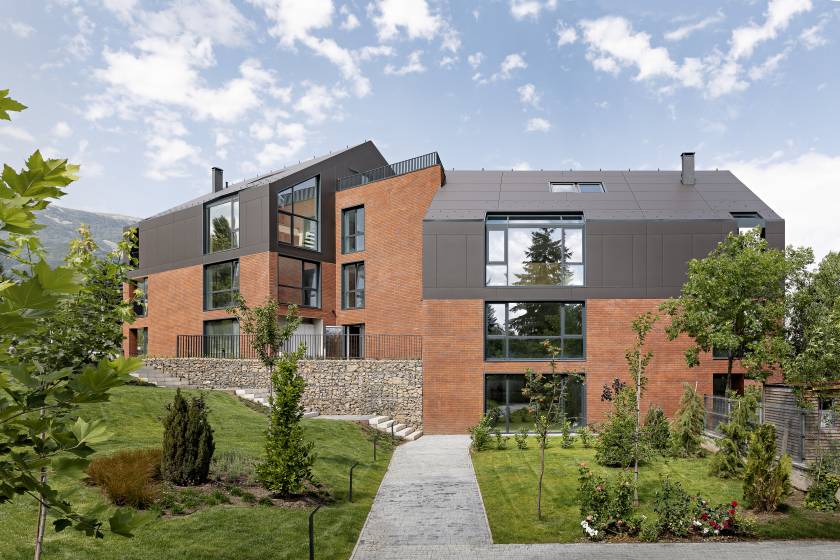 Residential building ACME, Sofia, Bulgaria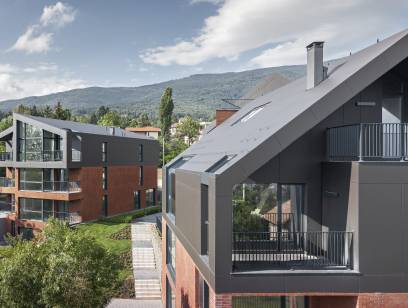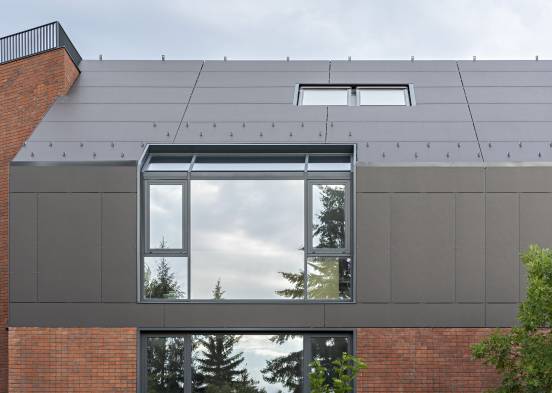 Advantages
Highest requirements for protective roof
In addition to meeting aesthetic criteria, roofs must also meet the highest standards for weather resistance. The roof must protect against blazing sunshine, storms, rain, hail, and snow. With roof color coating, Swisspearl facade panels are turned into an aesthetic design element on the roof that can be harmoniously combined with the facade.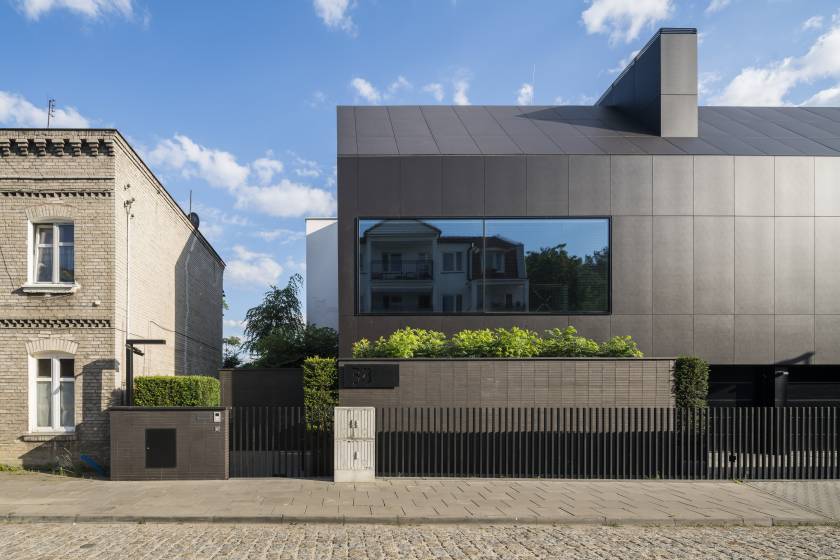 Herba House, Torun, Poland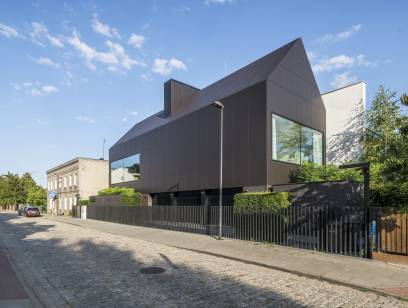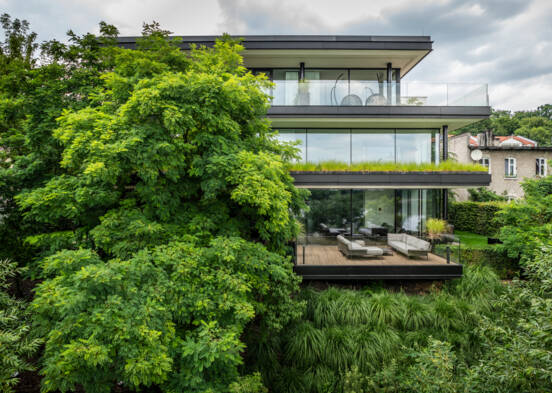 Colors and formats
The Roof, an extension of the facade
Colors
The fiber cement panels of the Carat R color line are colored through and through and R-coated. This creates a slightly structured surface with strong pigmentation. This results in brilliant colors that offer an increased protection against the effects of weather and UV radiation.
Carat R is available in all standard colors (except onyx, sahara and amber).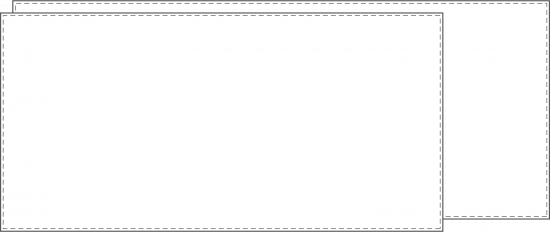 Formats
3050 x 1230 mm | 8 mm
2510 x 1230 mm | 8 mm
Usable finished panel sizes, after all four panel edges have been trimmed off.
References
Inspiration for roof
Do you have questions about Roof Color?
A special R-Color coating provides even more protection for fiber cement panels exposed to extreme conditions.
We will be happy to advise you on your project.