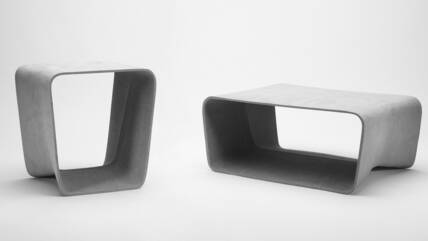 PORTO
Design by Michel Charlot
The design of the Porto trio - table, side table and stool - impresses with a concise design language and maximum reduction. The trio not only looks good outdoors - Porto also makes a strong statement indoors.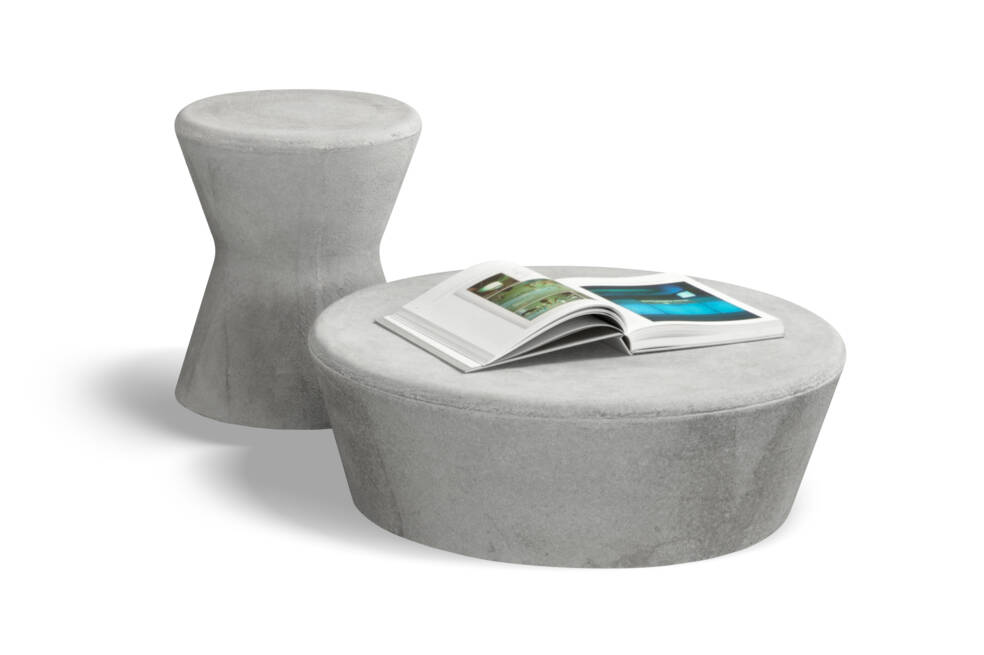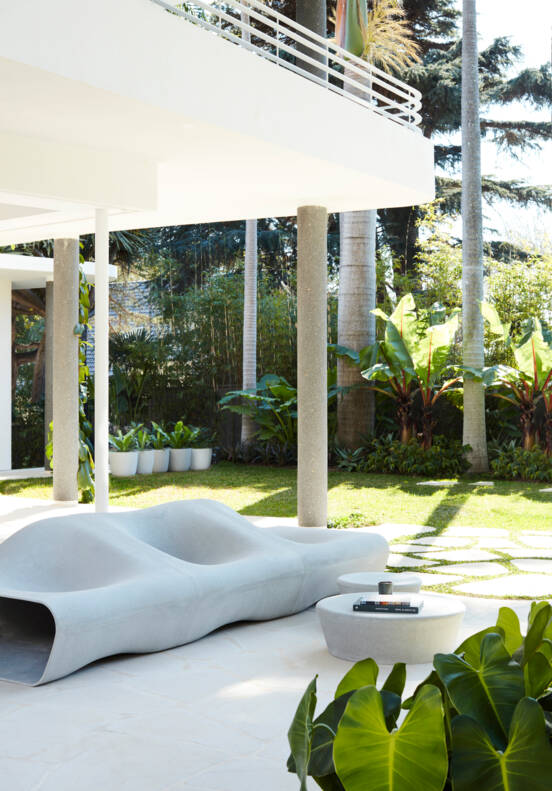 HOCUSPOCUS
Design by Kevin Fries and Jakob Zumbühl
A fibre cement slab draped like a tablecloth: thanks to the enormous stability of hardened fibre cement, the designers were able to add magic to their design idea. The side table is stable even without a frame and seems to float in the air.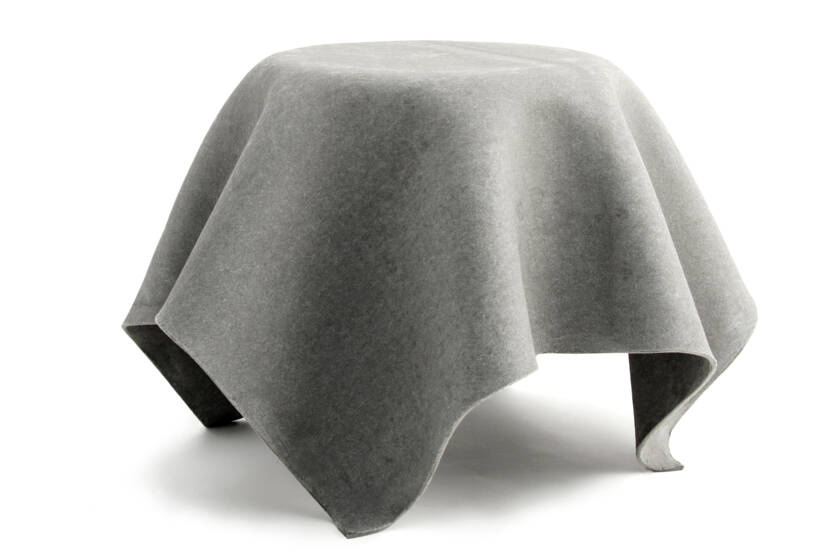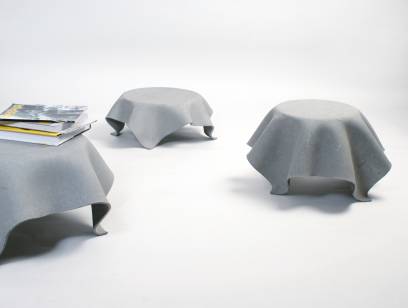 TRASH CUBE
Design by Nicolas le Moigne
Waste is generated at the Eternit factory during the production of various garden and design pieces. This waste finds a new life in the Trash Cube. Offcuts and leftover material are reshaped to form a stool or side table. The different pieces of waste used make each Trash Cube truly unique.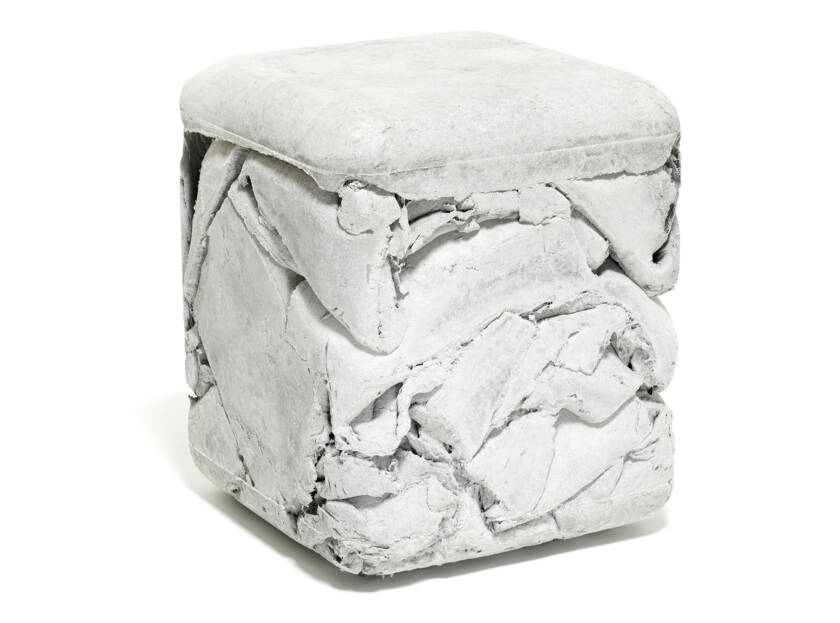 ECAL TABLE
Design by Nicolas le Moigne
As a counterpart to the ECAL chair, designed by students at the Lausanne School of Art ECAL under the guidance of Nicolas le Moigne, the ECAL table is designed according to the same principle: A central fold gives it lightness of form with additional stability and can also be used as a side table or additional seating.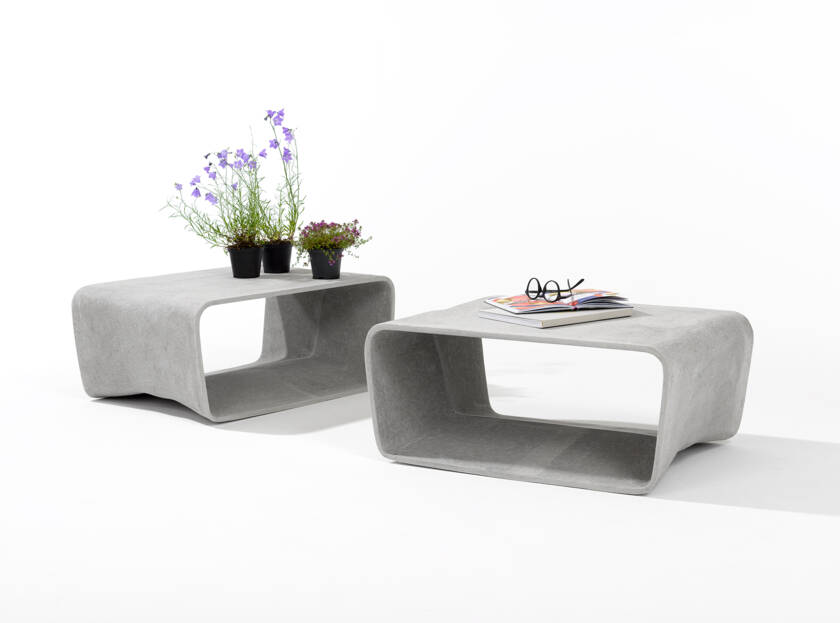 SPONECK TABLE
Design by Julia von Sponeck
The clever arrangement of fibre cement panels screwed together not only gives the side table matching Sponeck chair its beautiful shape, but also creates space to store things. You can also use it as an additional stool if needed. For indoor and outdoor use.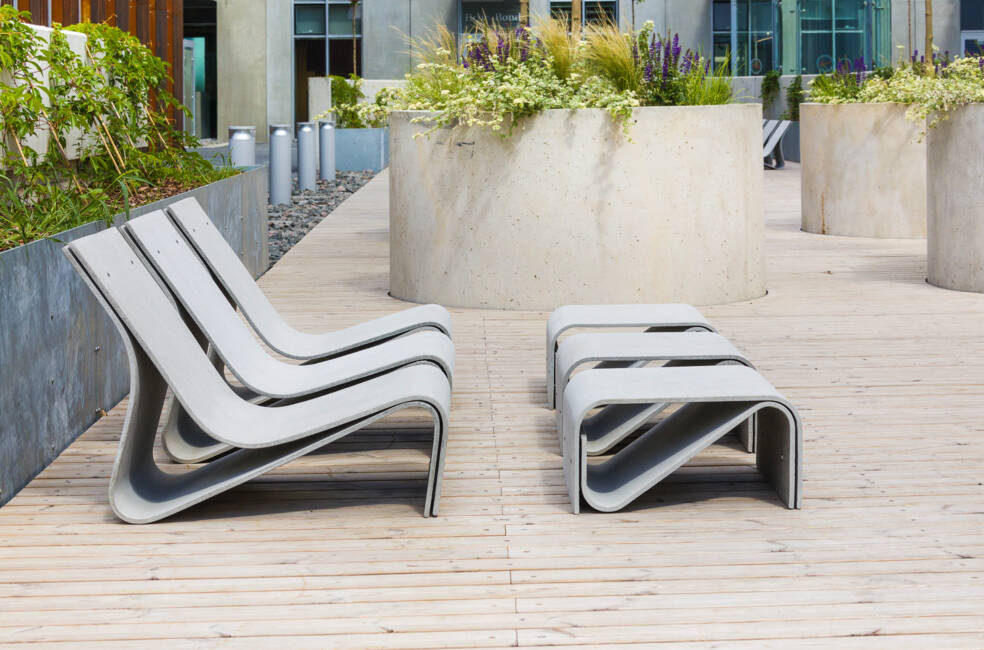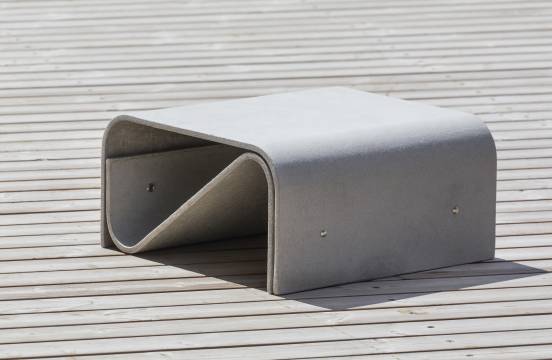 GUHL TABLE
Design by Willy Guhl
The fibre cement panel connected to form an endless loop determines the design here, as it did in the Guhl chair. Guhl designed the table more than forty years after the Loop Chair, when he reworked it. Clever: the round openings as bottle holders. Suitable as a side table.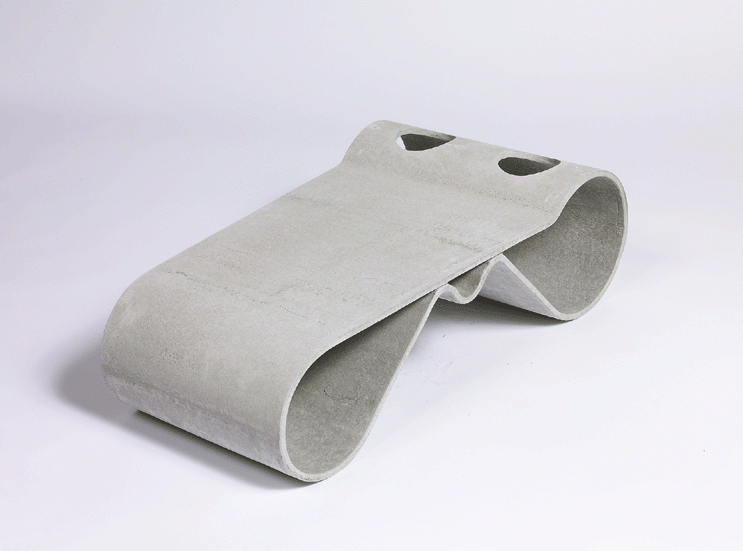 THE BENCH
Design by Michel Bruggmann
The bench by industrial designer Michel Bruggmann invites you to rest and pause in style. With its simple, unagitated design with gently rounded corners and smooth surface, it blends into any environment - indoors and outdoors.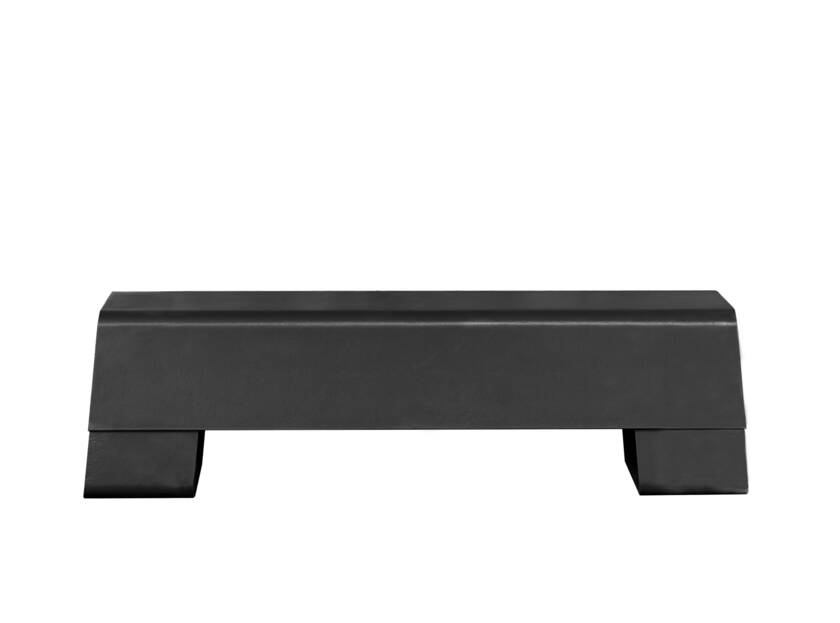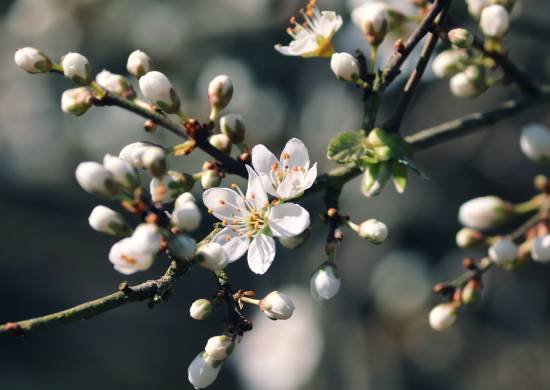 Are you inspired?
We will be happy to advise you!