HIVE
Design by Martin Mostböck
Inspired by nature – a planter, whose undulating shape is reminiscent of beehives. With a height of 70cm and a diameter of 80cm, Hive offers even large plants enough space to unfold. Hive is available in natural gray and anthracite, but can be ordered in all RAL colours on request.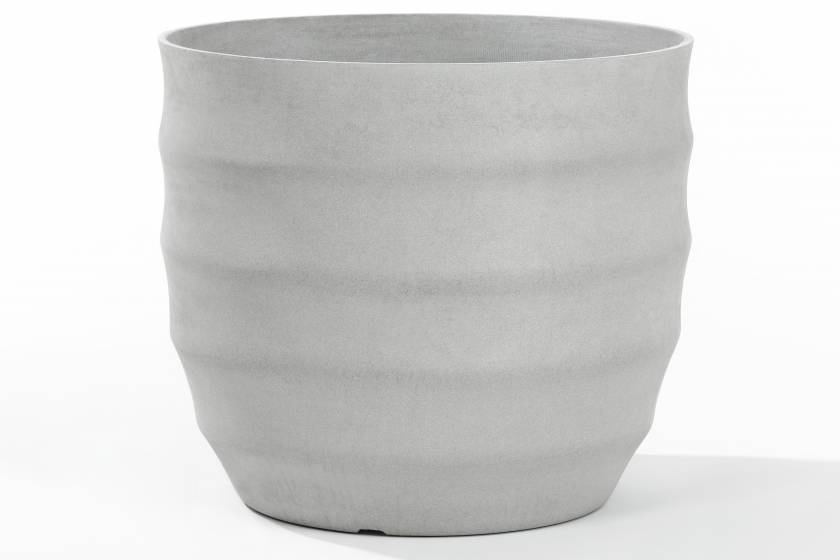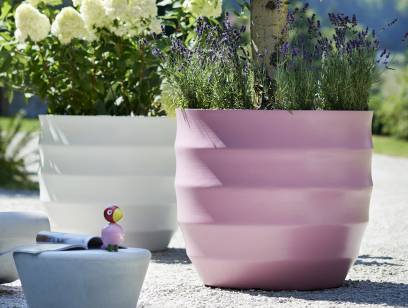 KYOTO
Design by Michel Bruggmann
Elegance combined with classic design - that is the Kyoto planter. Available in eleven different sizes, it skillfully showcases perennials, shrubs and small trees.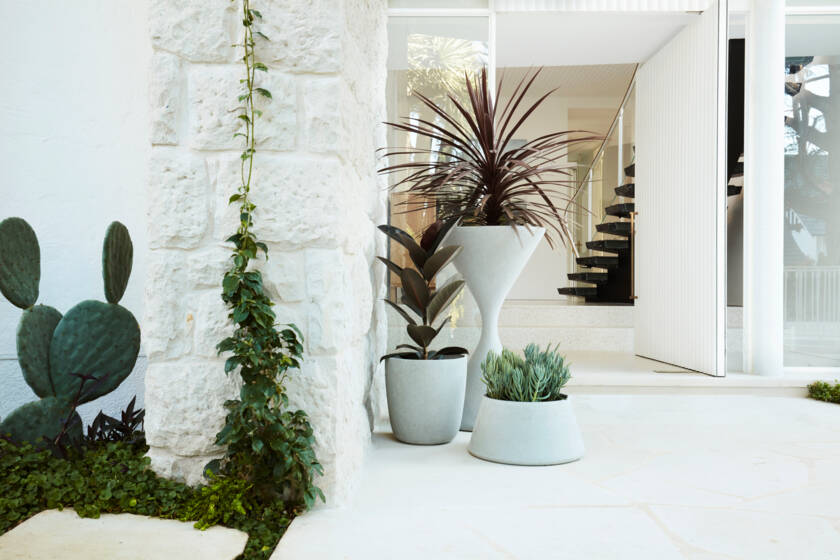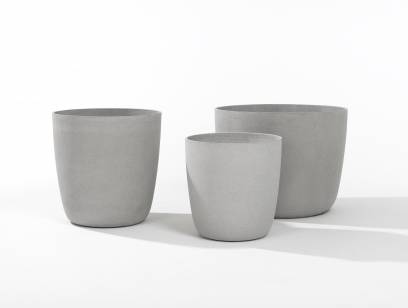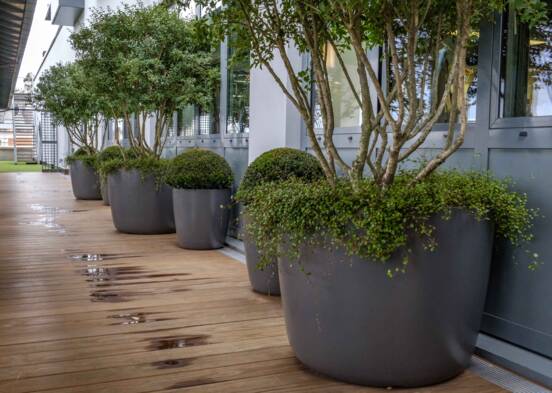 ALADIN
Design by Patrick Schöni
Aladin fulfils your very big wishes for a planter. The two-part design with removable ring simplifies repotting later. A water overflow with water reservoir ensures a long-lasting water supply for the planting.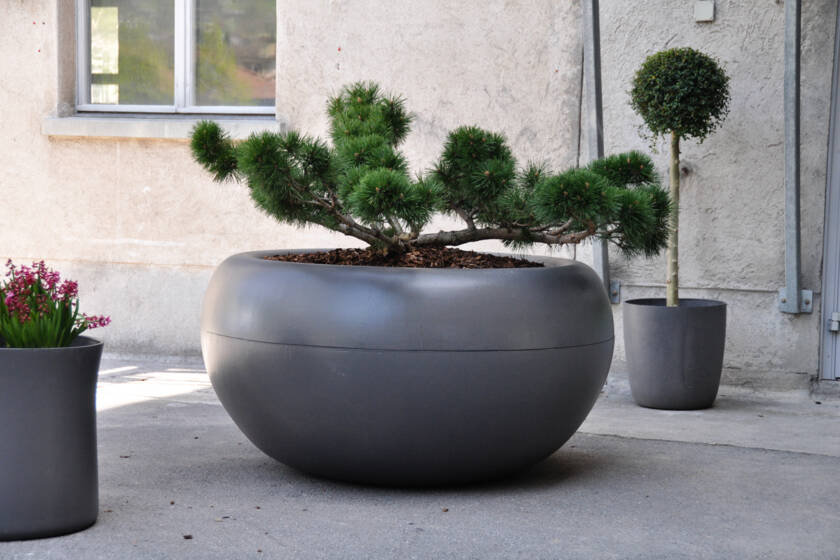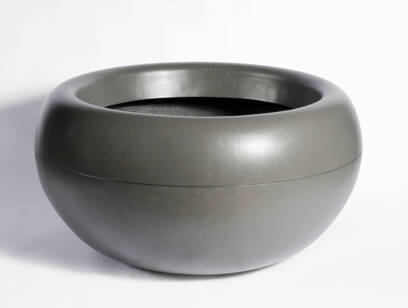 MAIA
Design by Michel Charlot
Maia dances to a different rhythm. The slightly wavy, playful surface creates a contrast to our other planters with smooth surfaces. The new shape also comes with new soft natural colours like jade, granite and slate.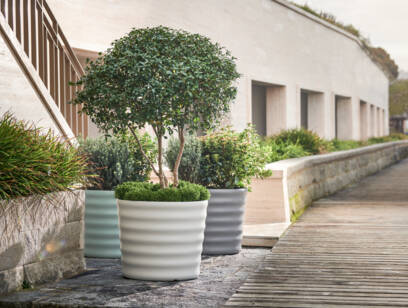 DELTA
Design by Swisspearl
Rectangular, square or round. Delta is available in many different sizes and shapes - to suit your individual requirements. Set accents with different shapes and colours.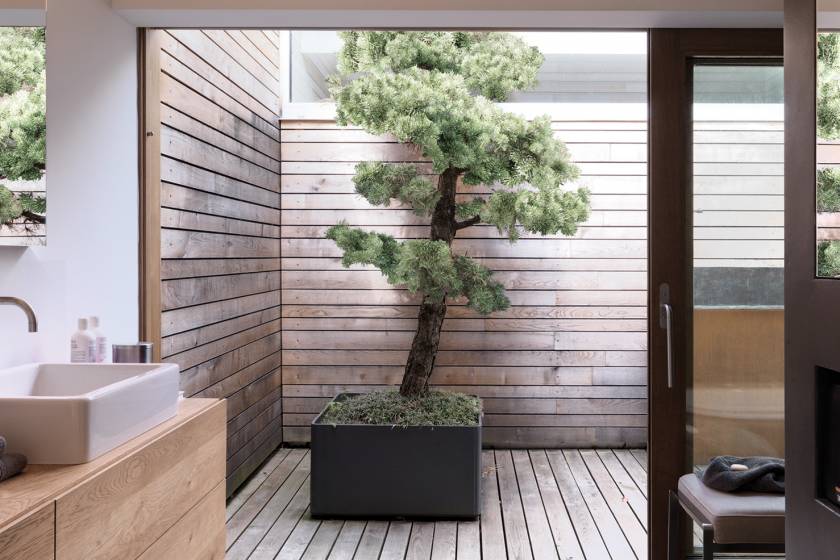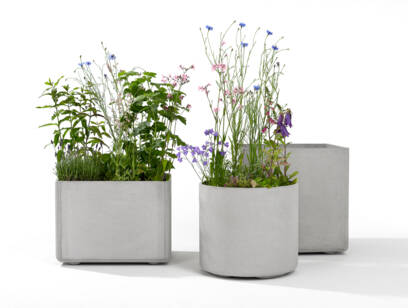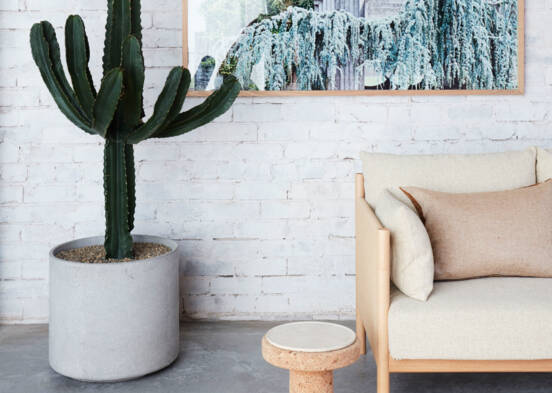 OSAKA
Design by Michel Bruggmann
Strong, robust - and yet light and delicate. The Osaka planter with its rounded corners is available in ten different sizes. The planters offer space for everything from small herb beds on the balcony to flower compositions in the garden.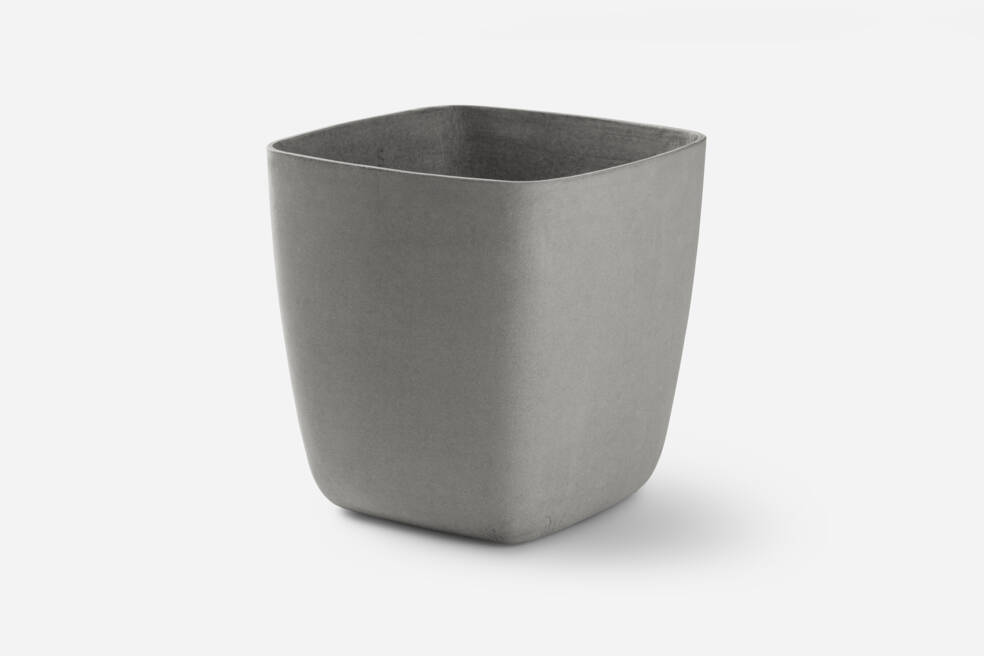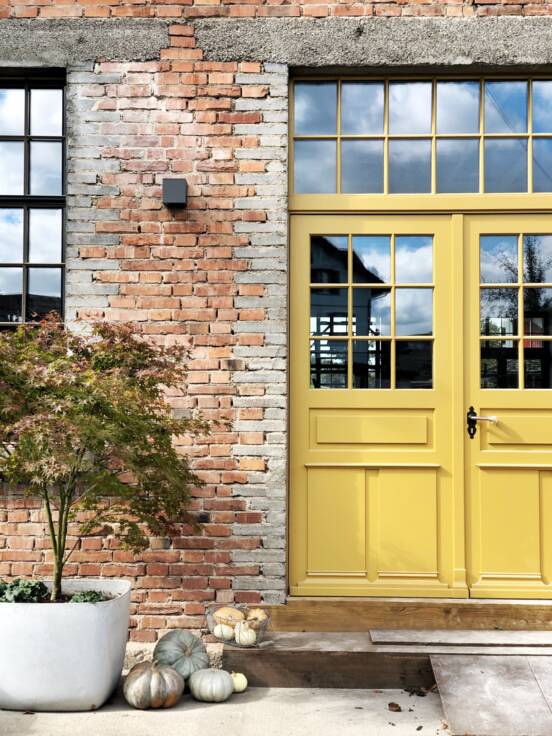 KOLONNA
Design by Martin Mostböck
Inspired by classical antiquity, this planter is a future classic. The slightly corrugated shape is a refreshing evolution of the classic circle, creating an exciting yet harmonious accent in your home. Received the Good Design Award 2019. Available in three different sizes.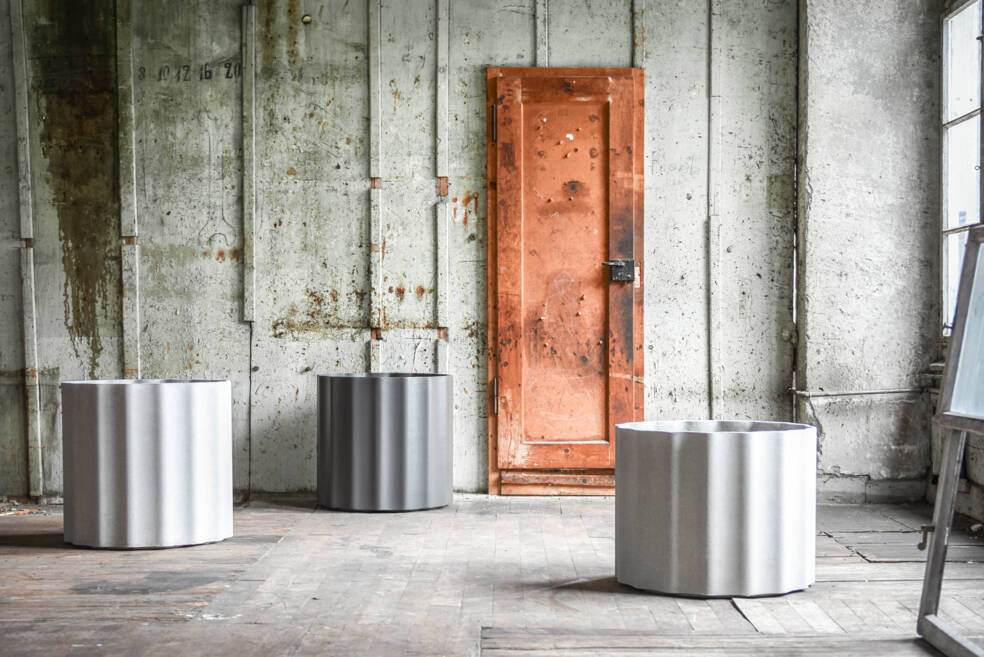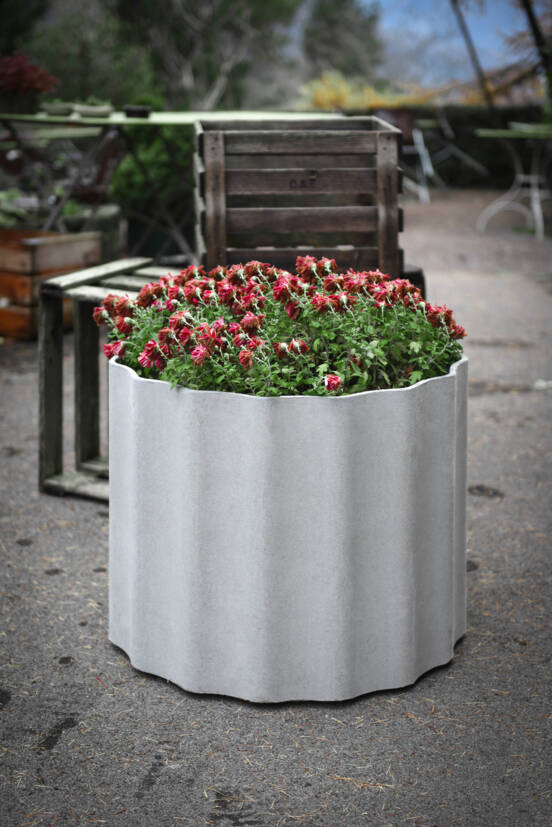 RONCO
Design by Savioz Fabrizzi Architects
With its soft shape, the Ronco range of planters creates an atmospheric ambience without being obtrusive. Thanks to the gentle bulge, Ronco offers enough space for large roots and is therefore the ideal planter for larger plants.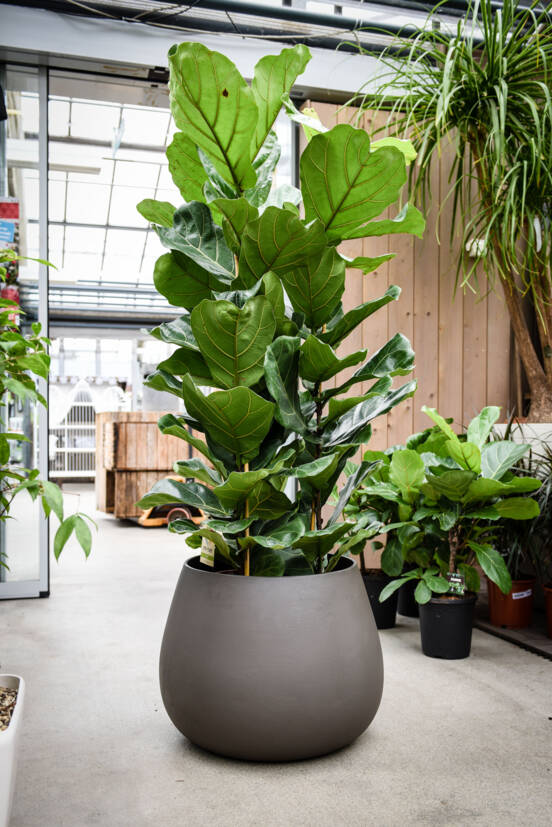 BONSAI
Design by Patrick Schöni
Bonsai is a planter that is very large in diameter and elegantly sets off large plants and even smaller trees with its round, flat shape.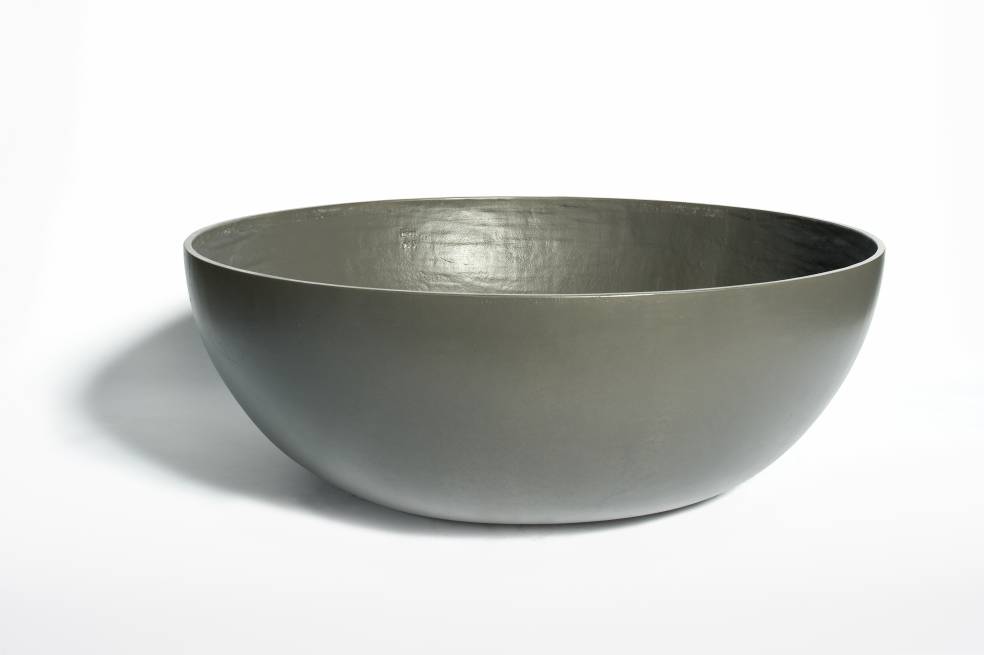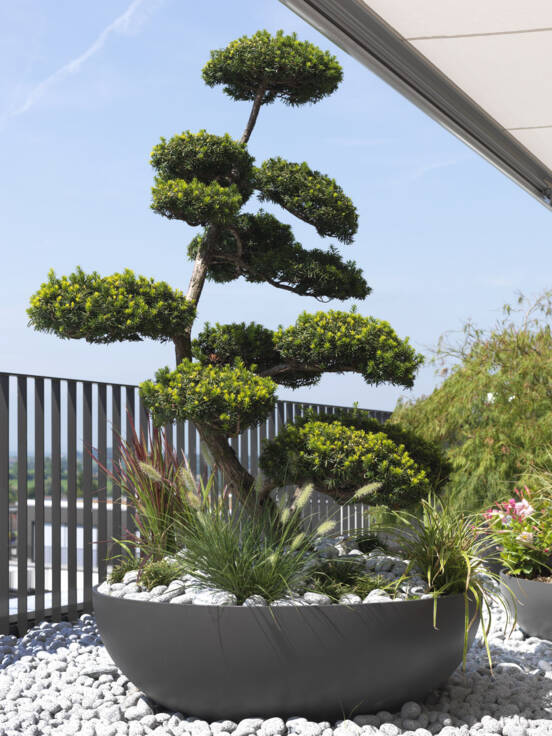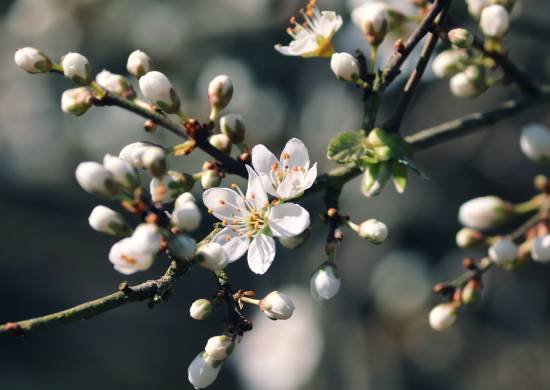 Are you inspired?
We will be happy to advise you!