KYOTO
Design by Michel Bruggmann
Elegance combined with classic design - that is the Kyoto planter. Available in eleven different sizes, it skillfully showcases perennials, shrubs and small trees.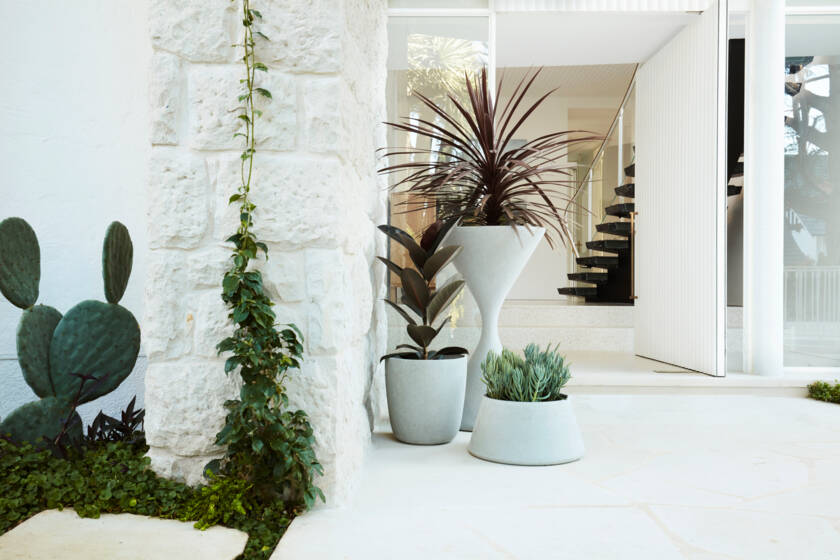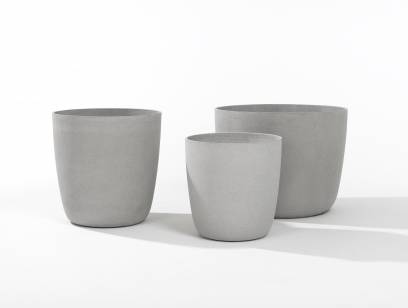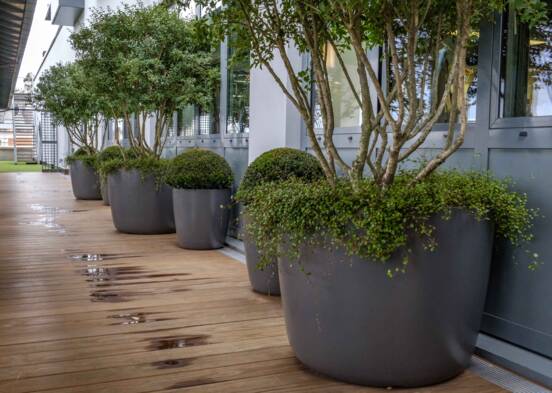 DELTA
Design by Swisspearl
Rectangular, square or round. Delta is available in many different sizes and shapes - to suit your individual requirements. Set accents with different shapes and colours.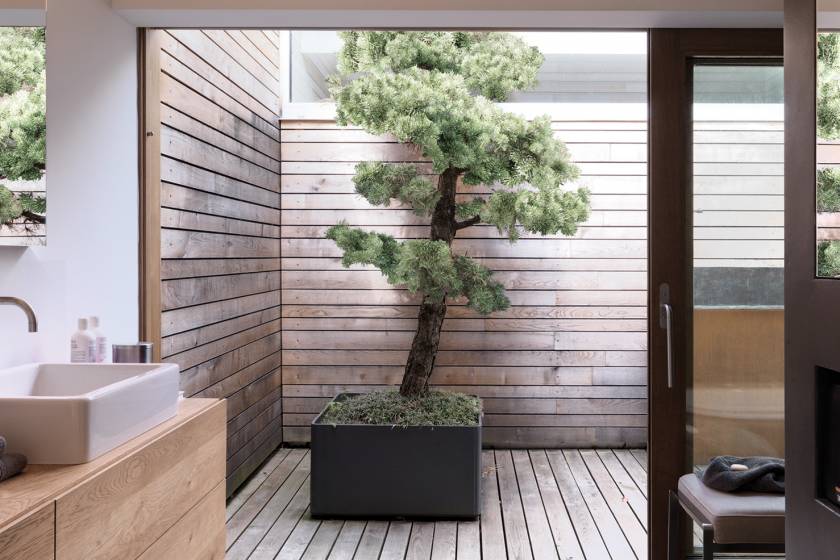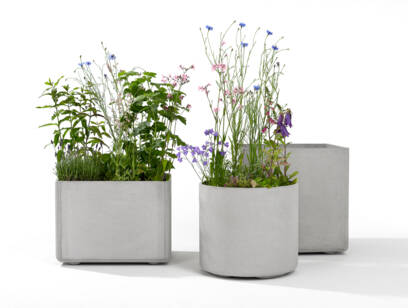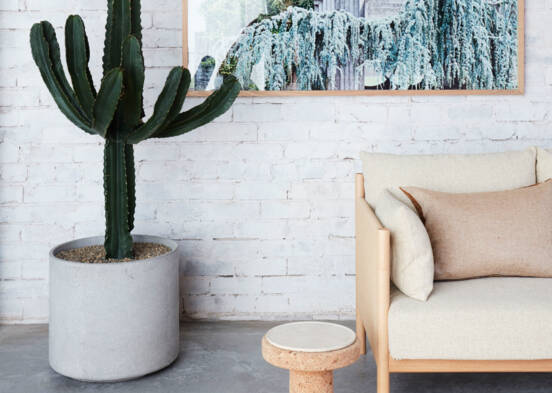 HIVE
Design by Martin Mostböck
Inspired by nature – a planter, whose undulating shape is reminiscent of beehives. With a height of 70cm and a diameter of 80cm, Hive offers even large plants enough space to unfold. Hive is available in natural gray and anthracite, but can be ordered in all RAL colours on request.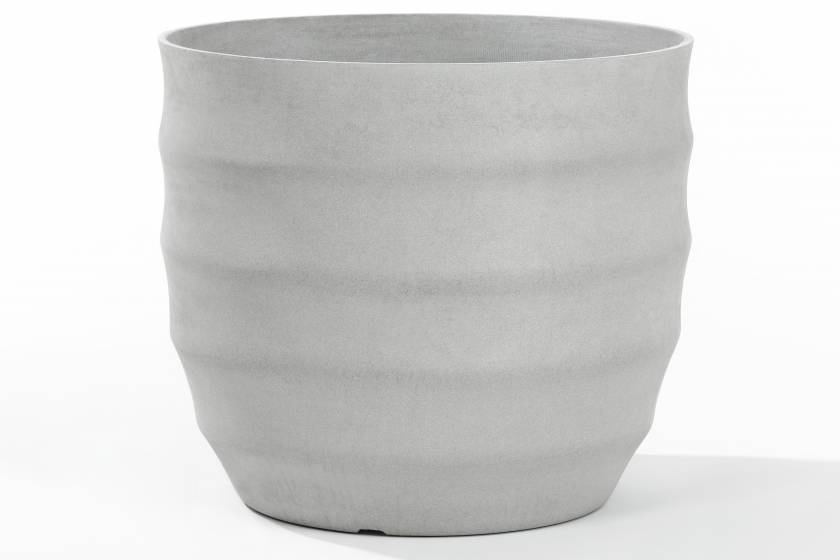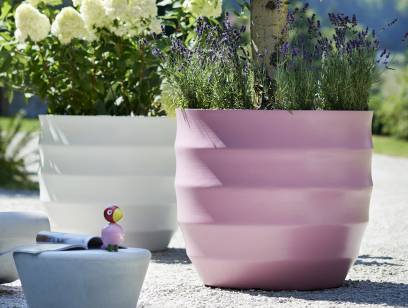 MAIA
Design by Michel Charlot
Maia dances to a different rhythm.. The slightly wavy, playful surface creates a contrast to our other planters with smooth surfaces. The new shape also comes with new soft natural colours like jade, granite and slate.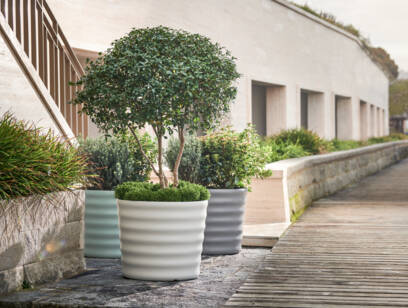 KOLONNA
Design by Martin Mostböck
Inspired by classical antiquity, this planter is a future classic. The slightly corrugated shape is a refreshing evolution of the classic circle, creating an exciting yet harmonious accent in your home. Received the Good Design Award 2019. Available in three different sizes.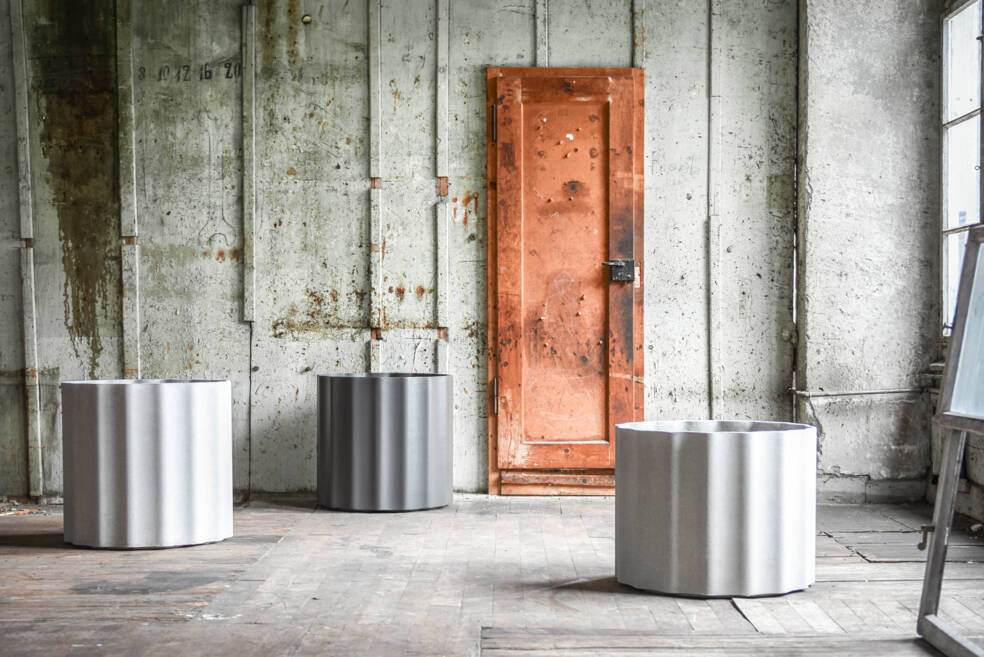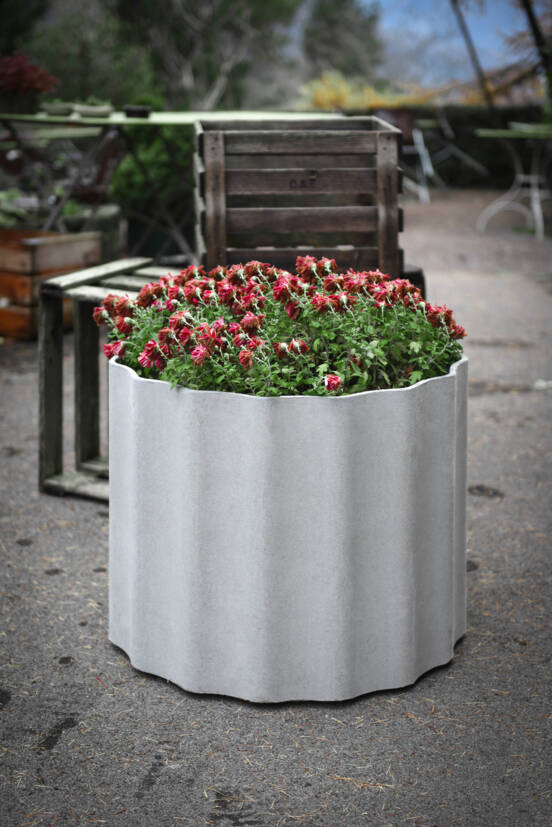 SUMO
Design by Sternform
Sumo's belly-like shape gives roots plenty of space to grow. Available in two sizes, Sumo brings a touch of Japan to any home.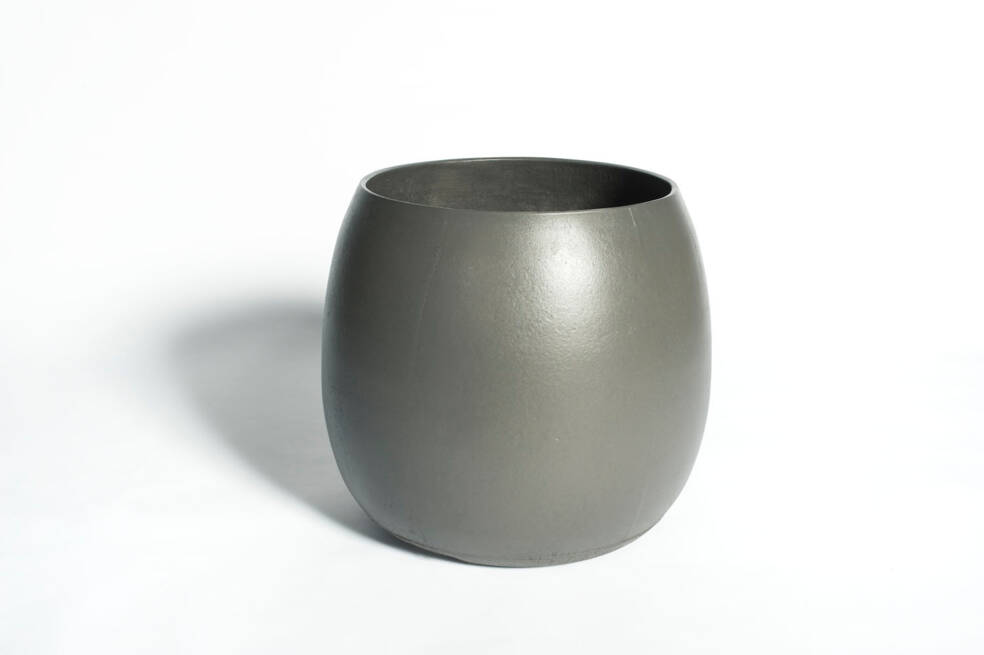 RONCO
Design by Savioz Fabrizzi Architects
With its soft shape, the Ronco range of containers creates an atmospheric ambience without being obtrusive. Thanks to the gentle bulge, Ronco offers enough space for large roots and is therefore the ideal planter for larger plants.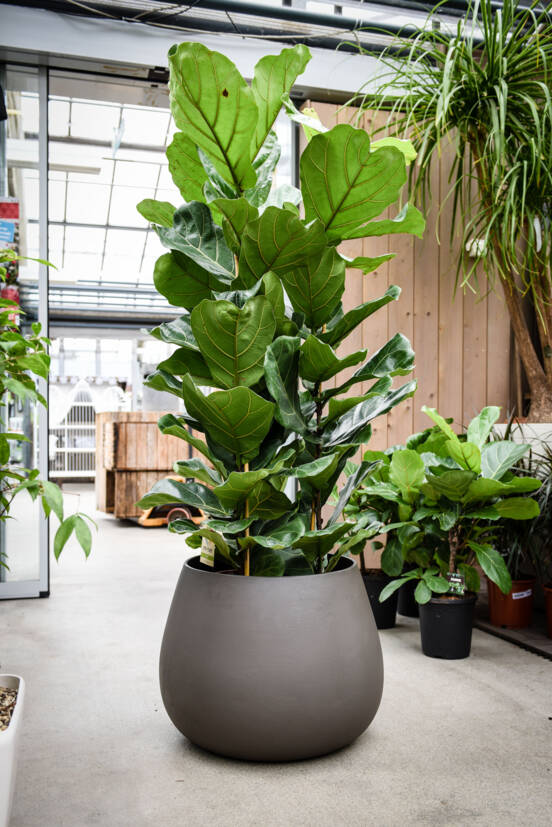 LAUSANNE
Design by Swisspearl
Lausanne is our flat, harmoniously round planter. The wide base and the and the low height ensure high stability.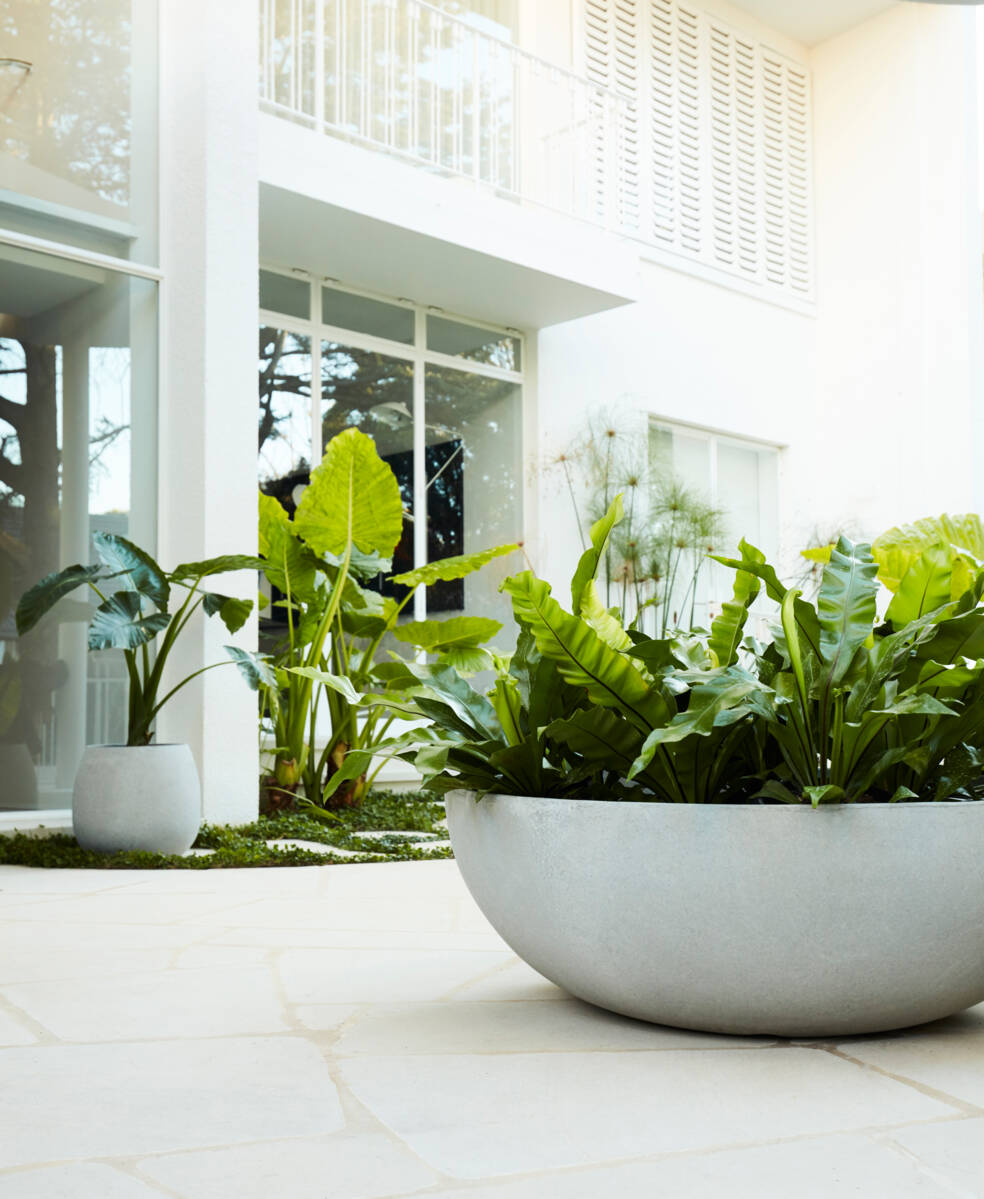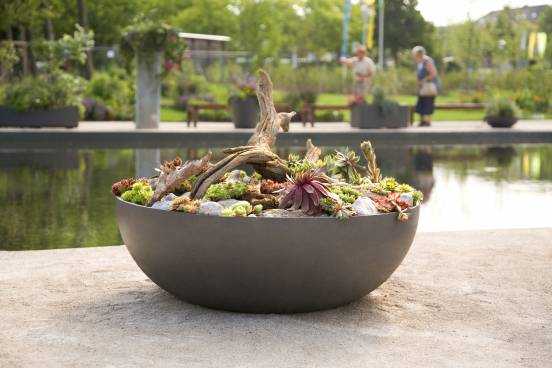 BONSAI
Design by Patrick Schöni
Bonsai is a planter that is very large in diameter and elegantly sets off large plants and even smaller trees with its round, flat shape.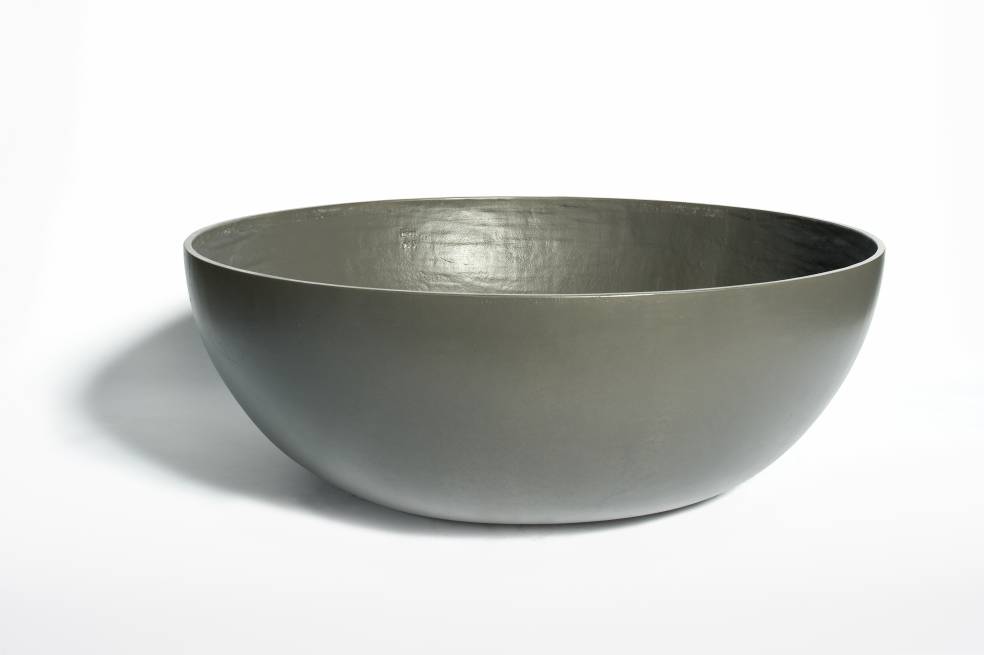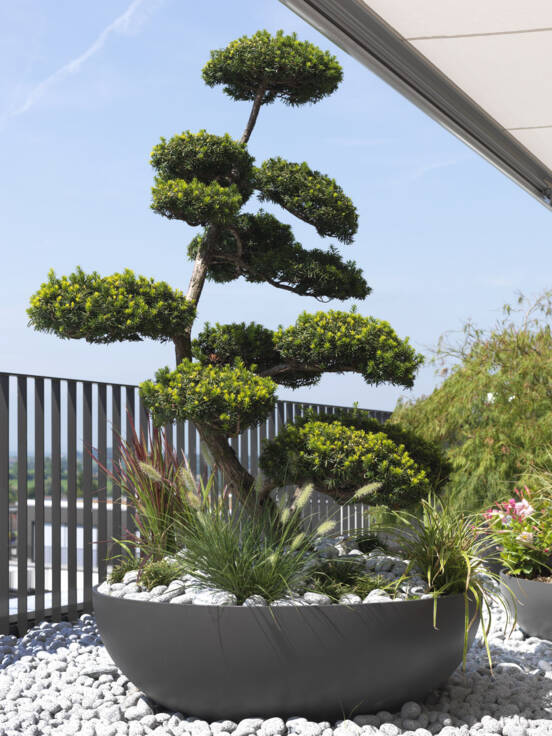 GEISHA
Design by Michel Bruggmann
With a height of 65 cm, the tall and narrow design of Geisha with timeless, gentle curves is the ideal planter for deep-rooted plants.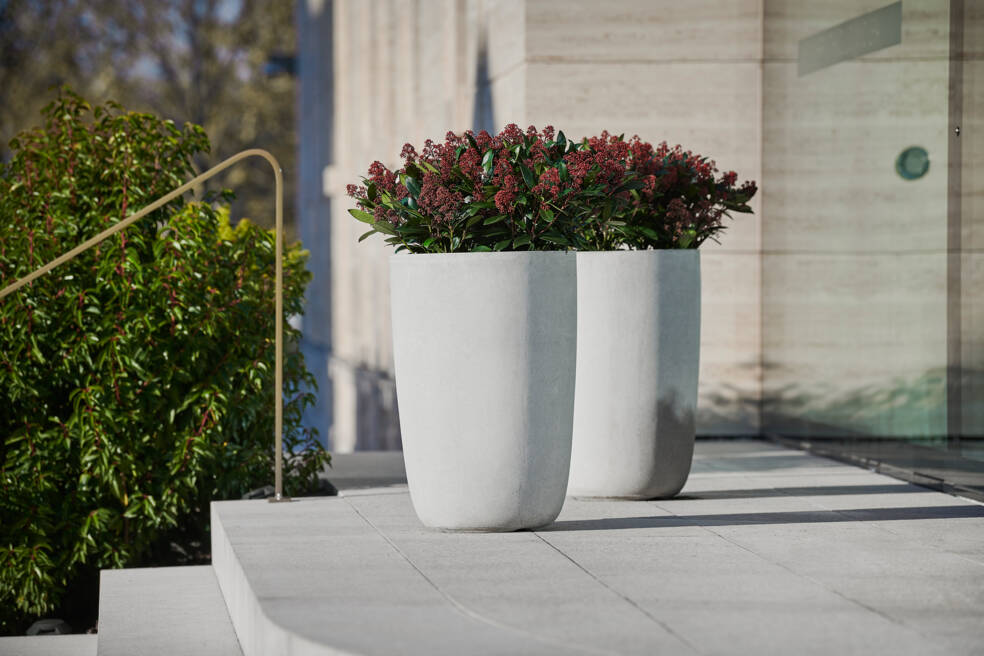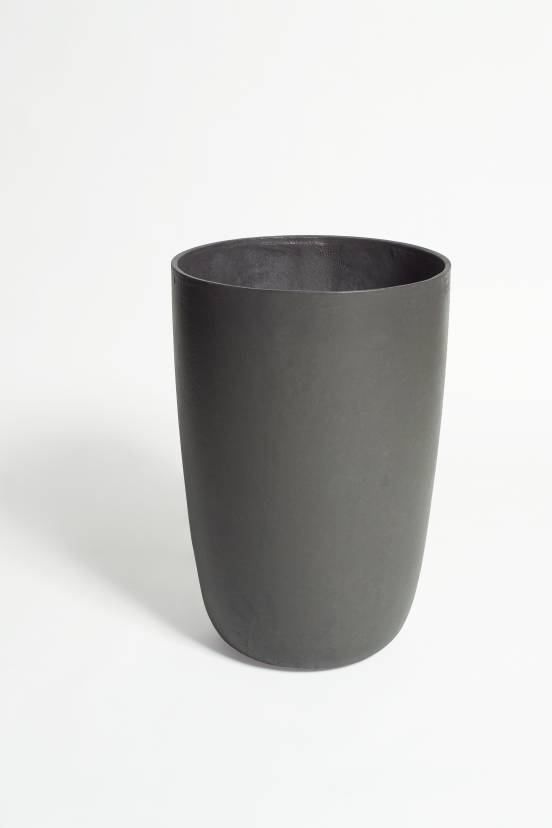 ALADIN
Design by Patrick Schöni
Aladin fulfils your very big wishes for a planter. The two-part design with removable ring simplifies repotting later. A water overflow with water reservoir ensures a long-lasting water supply for the planting. Available in three different sizes, from 370 liters to 1200 liters volume.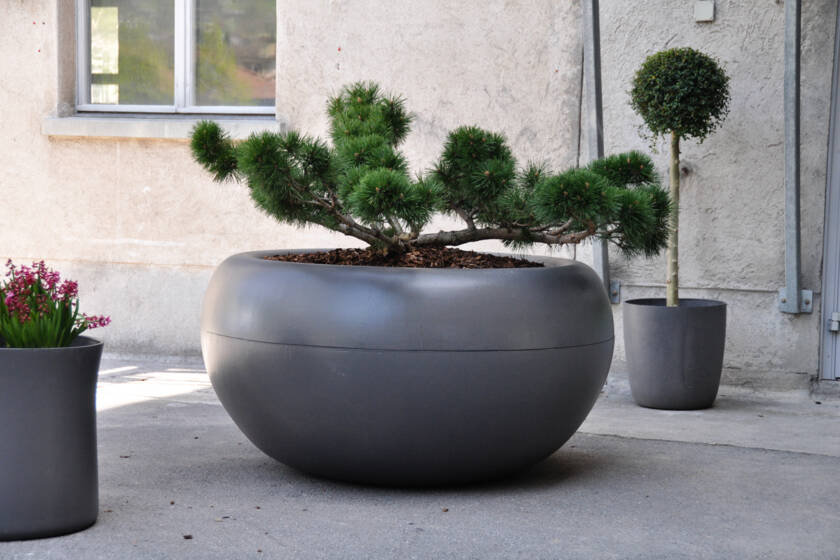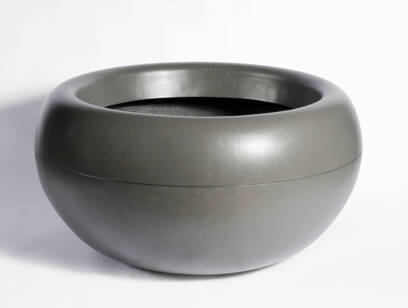 SPINDEL
Design by ZHDK
Spindel, also known as the Diabolo, is simply masterful with its shape that tapers in the middle. This piece can be used as an iconic planter, or alternatively as an indoor sculpture. Available in two different sizes.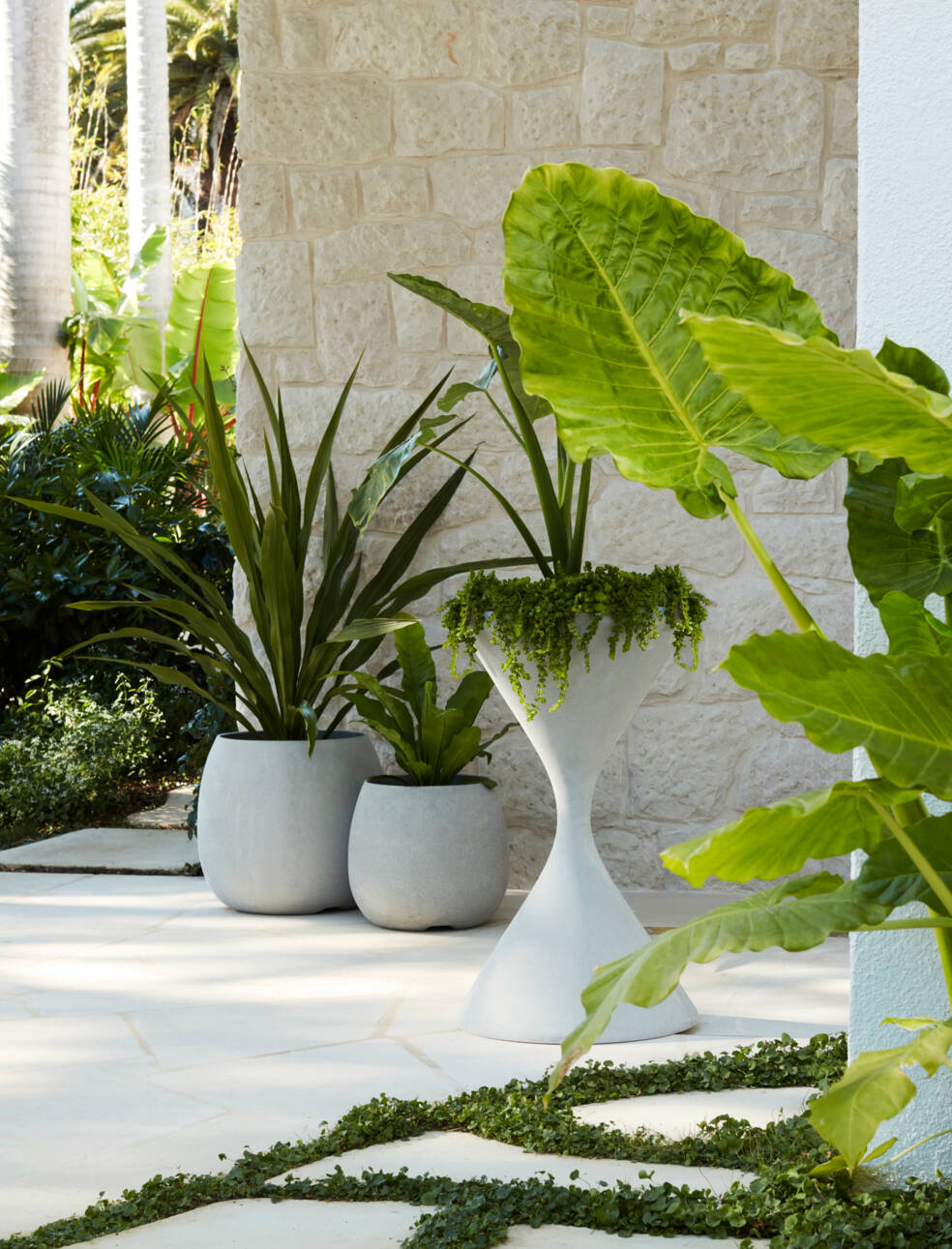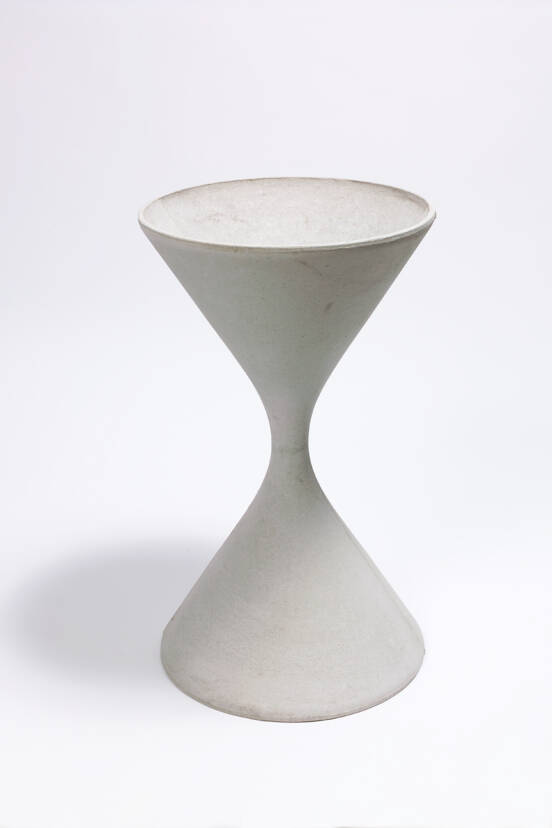 BIASCA
Design by Willy Guhl
The Biasca planter, also called Elephant's Ear, captivates with its organically inspired form. It received the "Good Form" award from the Swiss Werkbund in 1952. Today it is one of the Swiss design classics.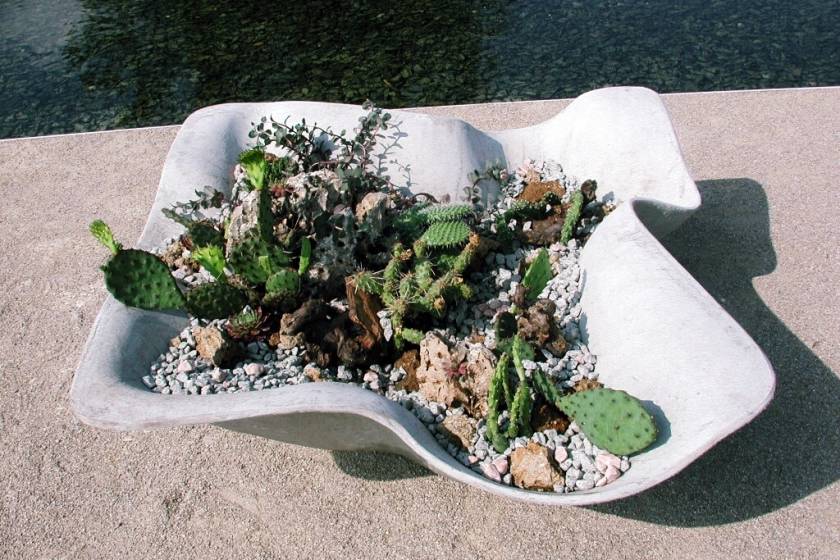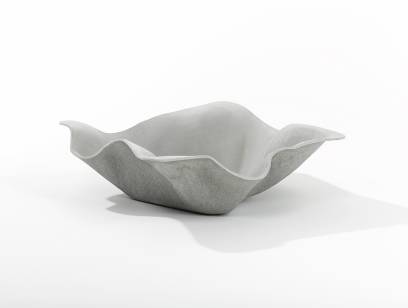 ALTO
Design by Carmen Humbel und Thomas Geiger
High, round and widening conically towards the top - this is how the Alto planter presents itself Available in three sizes up to a height of 75 cm.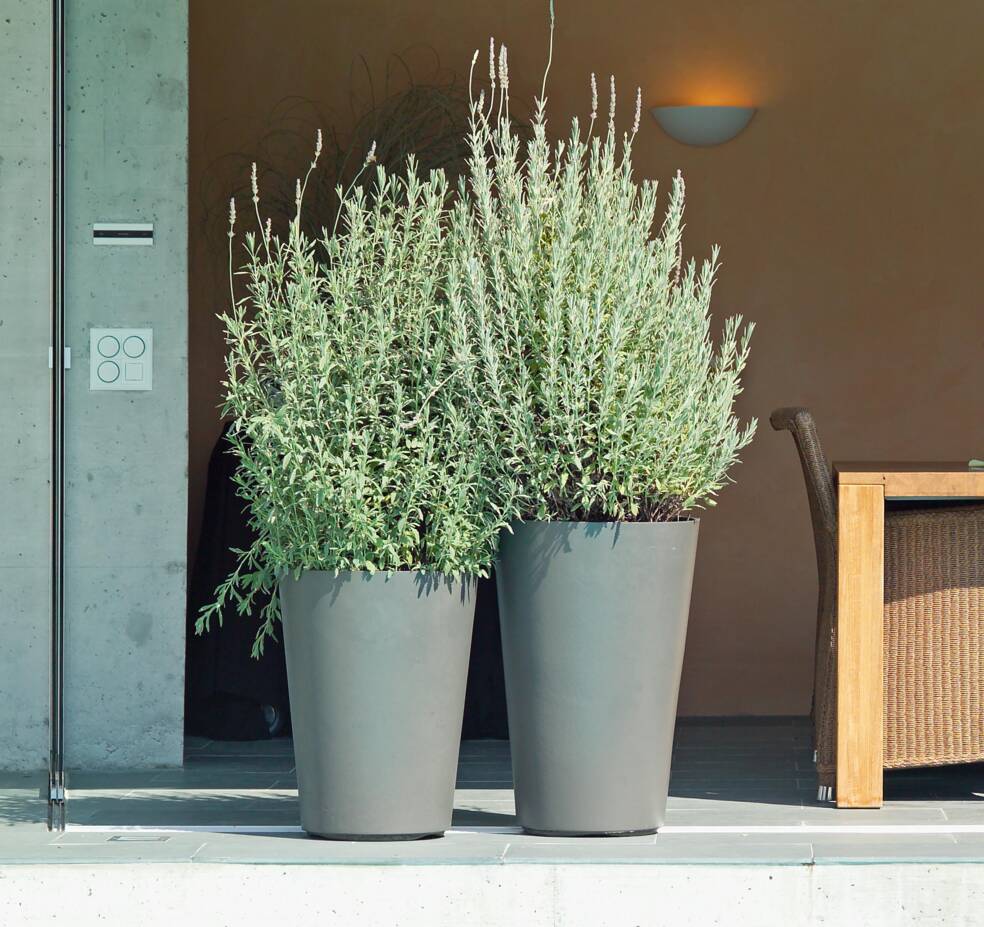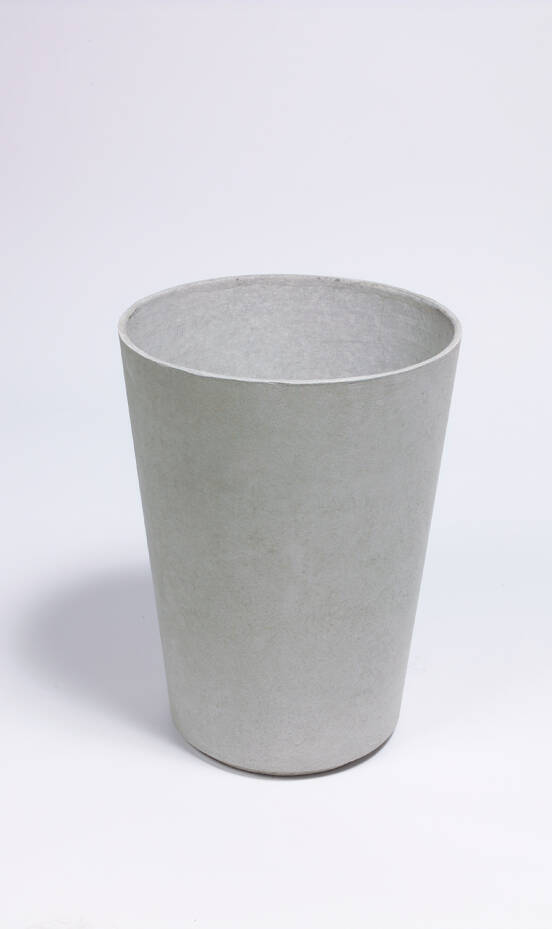 SAUCER
Design by Swisspearl
Round or square. The frost-resistant coasters make watering the plants much easier and protect the substrate from contamination. Thanks to an optional interior coating, the indoor use is possible without any problems.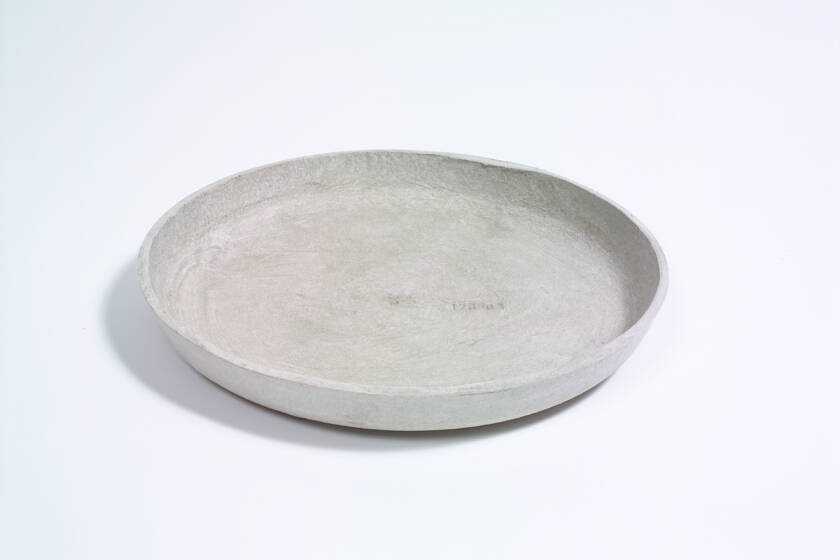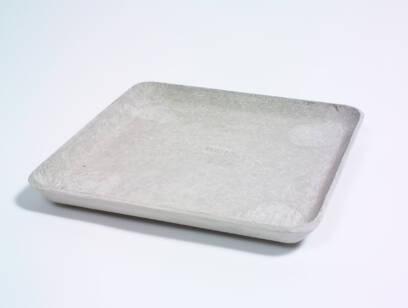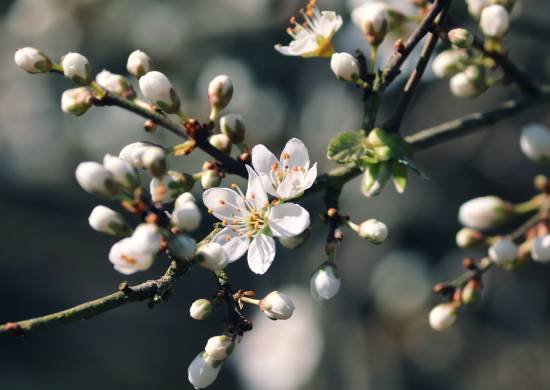 Are you inspired?
We will be happy to advise you!