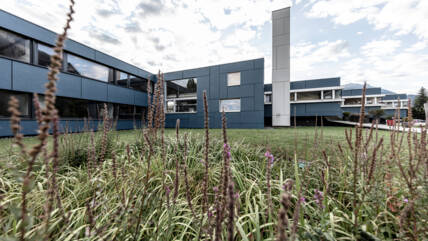 Insights into research and development
In Search of Innovation and Excellence
Swisspearl is innovative, flexible, and exacting when it comes to accommodating clients' needs and wishes for fiber cement panels. A crucial role in the product development process is played by the Research and Development department in Niederurnen, Switzerland, in collaboration with the laboratories in Vöcklabruck, Austria and Anhovo, Slovenia. This team of experts is constantly developing new products and systems, perfecting existing ones, and ensuring the overall quality, durability and sustainability of the Swisspearl portfolio.

The following pages offer a glimpse into that process, highlighting some of the fascinating machines that play a part.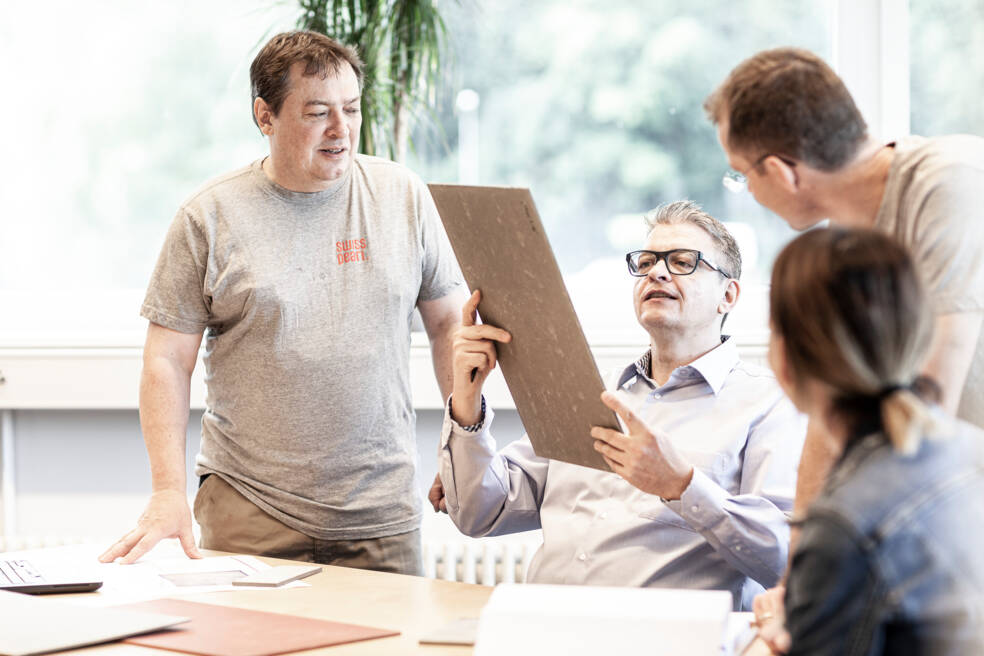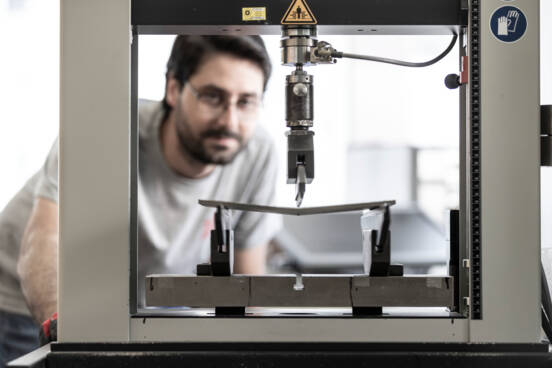 Innovation with expertise
Roughly two dozen experts are on staff at the Swiss site, including chemists, construction engineers, coating technology specialists, and a range of highly qualified technicians and assistants. One of their main activities is a rigorous testing process that submits all product types to the kinds of stress and wear and tear that can occur in any given location or climate.
Meeting Client Needs
In a first phase, the research team discusses each new challenge and draws up the plans for the product to be tested, based on a client's particular needs. Swisspearl offers a whole palette of colors— both in the cement mixture itself, and in the coatings used—to ensure not only a durable product but also a long-lasting color finish suitable to each individual project.
Creating Prototypes
In this phase, the fiber cement is mixed according to the corresponding formula, and test prototypes are produced using the affectionately named "mini machine," which is uniquely suited to creating test-size sample panels that fully represent the characteristics of the life-size product. The panels are then cut and pressed, and dried for cement hydration, before they undergo a series of tests.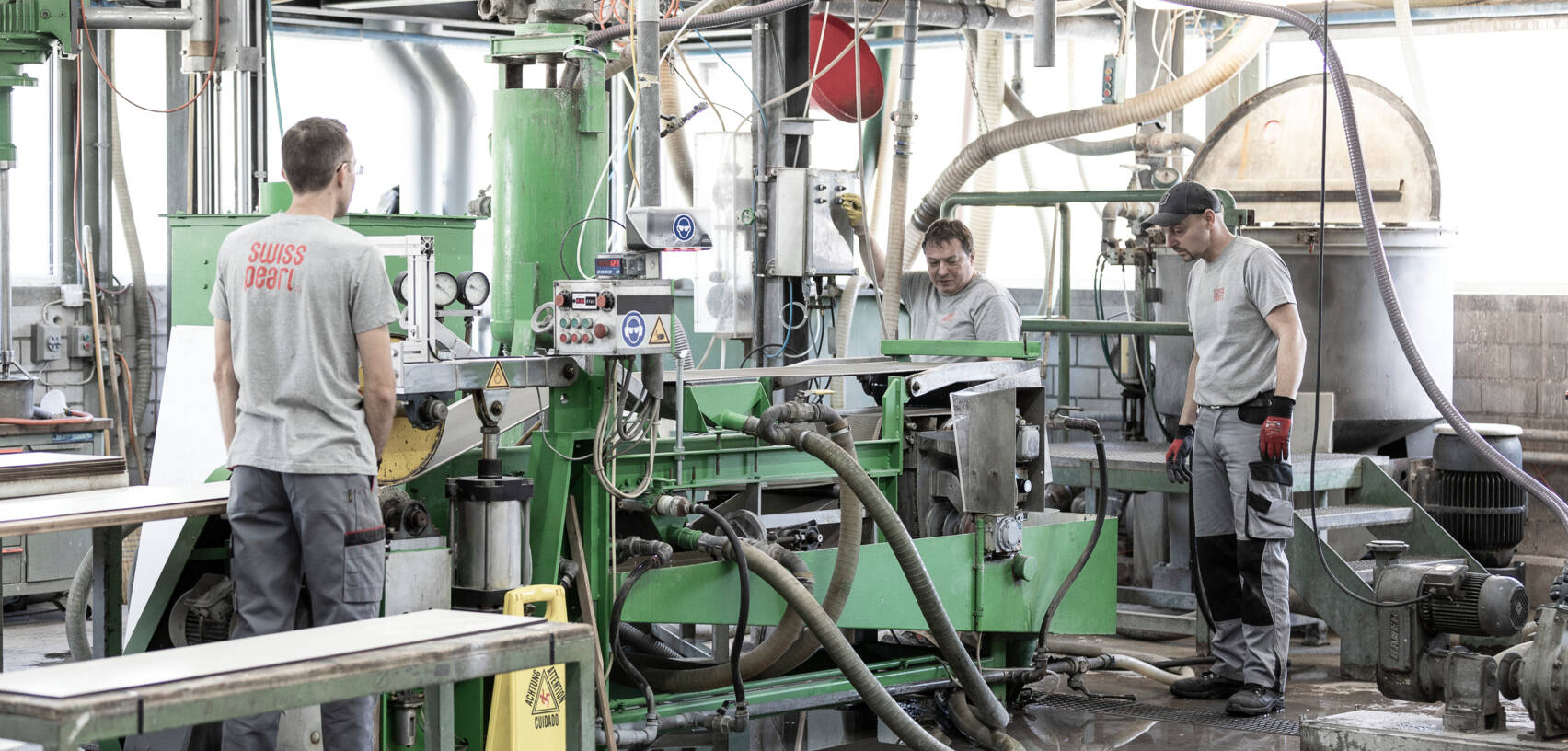 The Mini Hatschek machine creates test-size prototypes with all the qualities of the full-size product.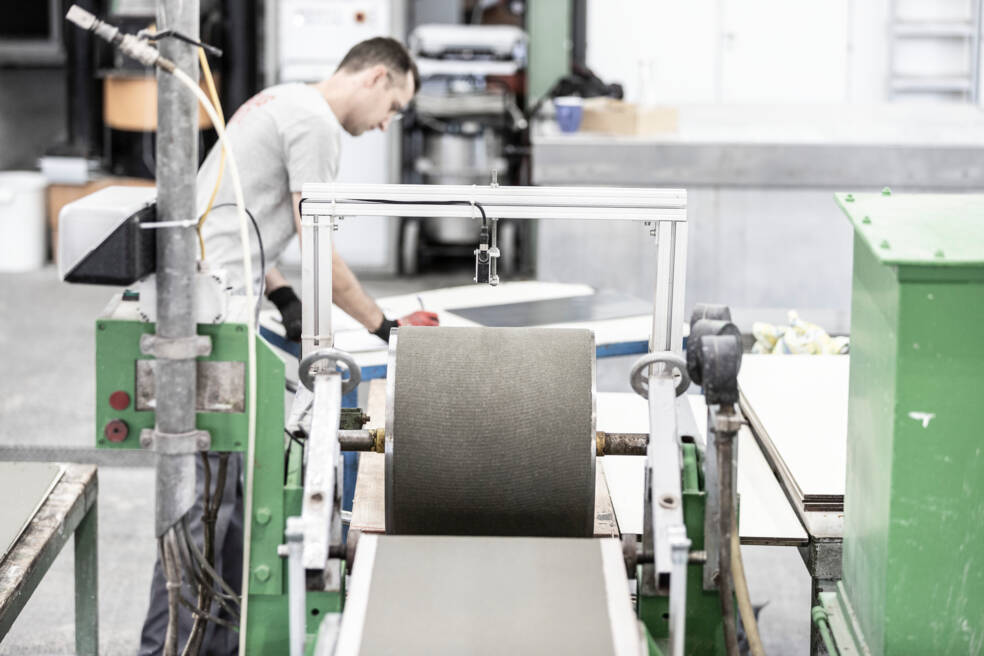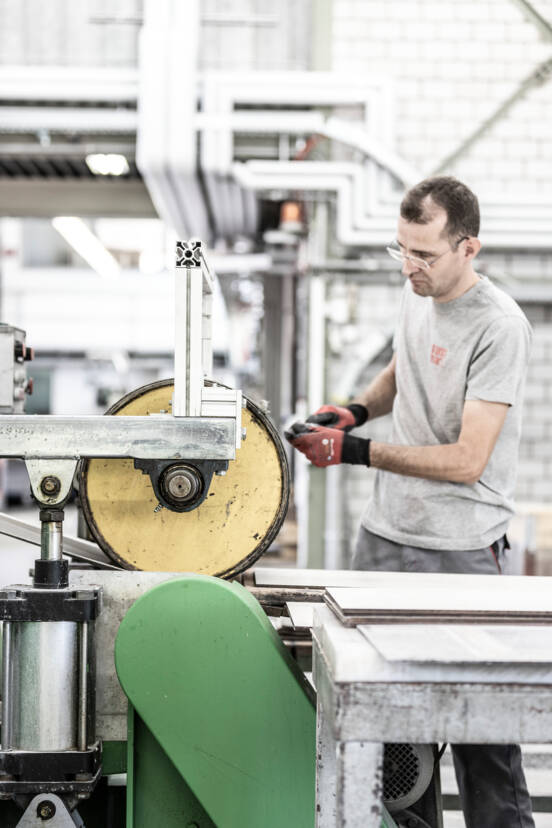 Outdoor weathering unit tests
Tested in the robust Swiss climate
Local conditions
These stress tests mimic the whole range of weather challenges — rain, wind, heat, cold, and UV rays —  as well as the installation process and the wear and tear of use. Testing color values is of course also a priority. It is worth noting that, along with the in-house testing processes portrayed here, Swisspearl products also undergo strict evaluations through external certification bodies before they are put on the market.
Global Certification
Because norms and standards differ from place to place, Swisspearl panels also undergo country-specific tests before they are launched in the corresponding markets. Accredited testing institutes grant the final authorization, based on the relevant national guidelines. One important area for testing is fire resistance.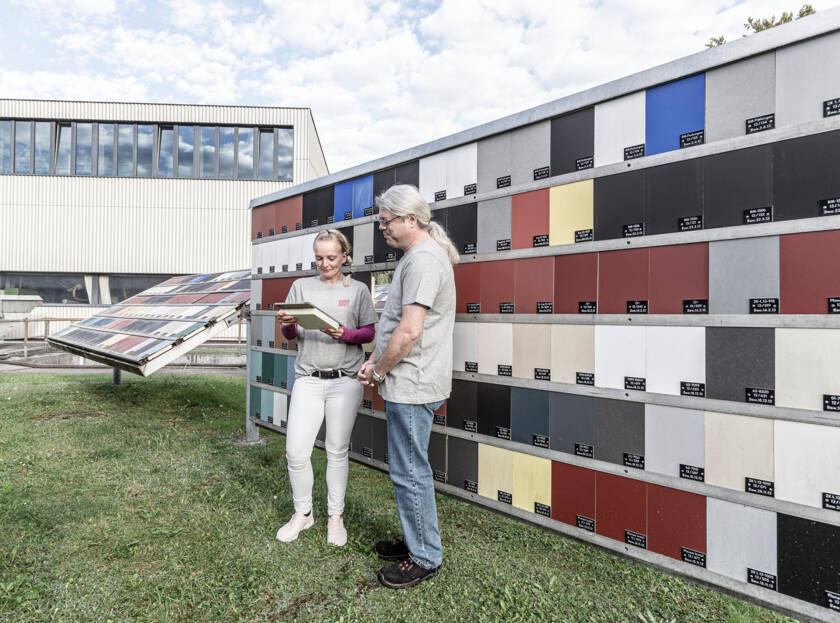 Outdoor weathering unit tests in Niederurnen, Switzerland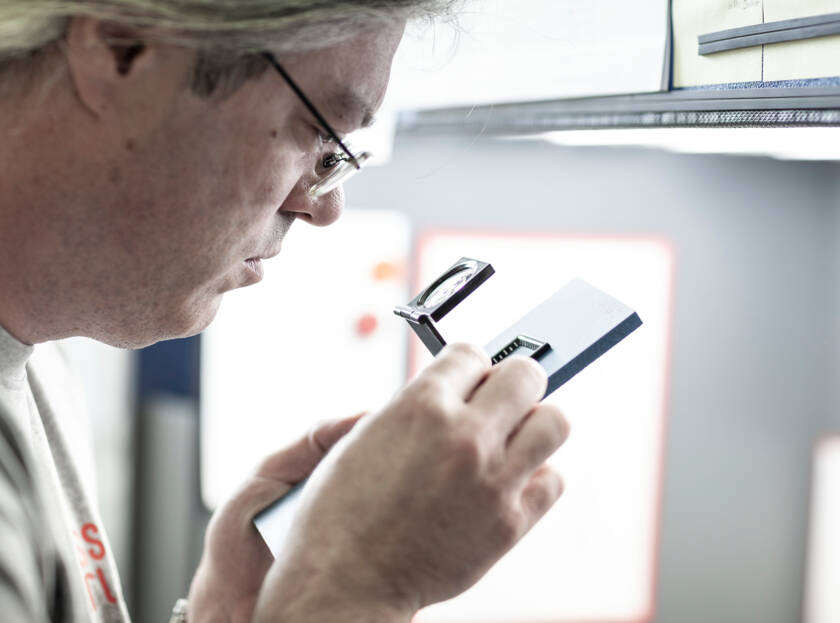 The color properties of the panels are examined as well.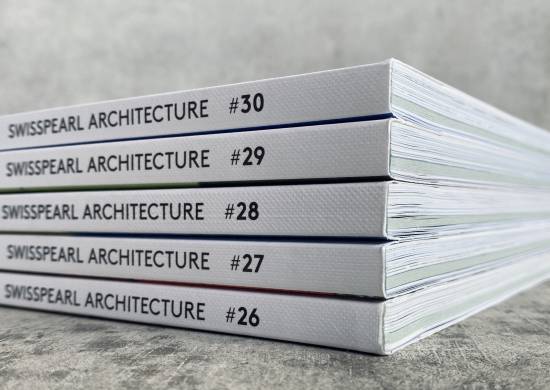 Are you inspired?
In our Swisspearl Architecture Magazine we give you more insights and inspiration.
Order your free subscription.