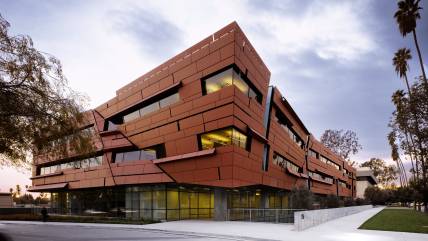 Architecture with Swisspearl
Fascinating fiber cement
Highly durable yet lightweight construction material
Fiber cement is an extremely versatile material that can be used in a variety of ways. Natural raw materials and ongoing innovation are at the heart of the success of a product that is over 100 years old and has never gone out of style. Without it, architecture is inconceivable.
Our fiber cement consists of cement, pulp, water, recyclable synthetic fibers and air. The combination of these ingredients results in an extremely light and durable building material compared to other cement building materials. When touched, you can feel its homogeneous materiality and surface quality. Visually it has a unique character and natural texture.
Application
There are many different uses for fiber cement, but it is most commonly used for external wall cladding. It is a popular material for all types of buildings, from apartment complexes, private homes, public buildings to warehouses and industrial complexes.
For more than 100 years
Material for architects and designers
Formability and strength
Fiber cement has long been an excellent design material due to its formability in the wet state and its exceptional strength when dry.
From Max Bill to Le Corbusier and Haefeli Moser Steiger to Herzog & de Meuron, Rafael Viñoly and Morphosis: our fiber cement has inspired great designers time and again. What they have in common is a passion for sophistication and the courage to explore new possibilities.
The Expo pavilion in New York by Gustav Peichl, the church at Steinhof in Vienna by Otto Wagner, the Ortsstockhaus in Braunwald by Hans Leuzinger and the Maison Blanche in La Chaux-de-Fonds by Le Corbusier are just a few contemporary witnesses in the success story of our fiber cement.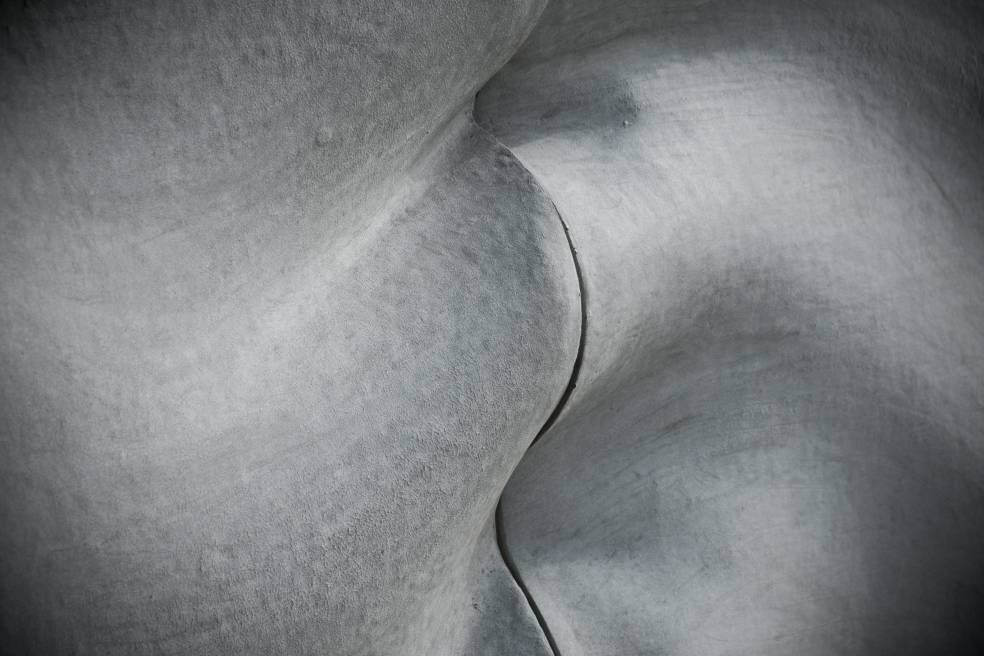 Formability and strength combined.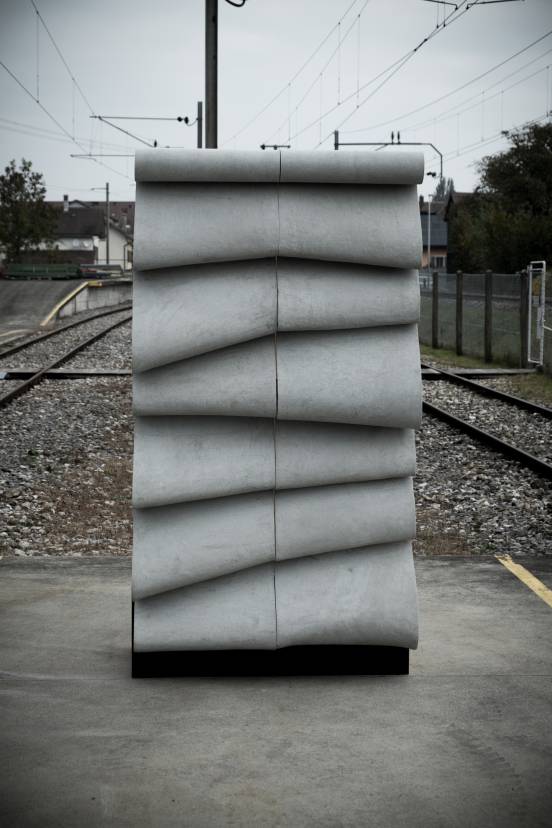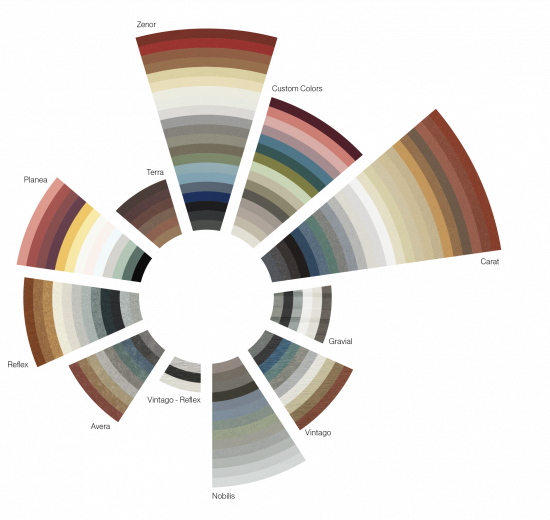 Ten color lines, each with a unique material character.
Surfaces and colors
A facade is the defining element of any building. The first and the lasting impression.
The material fiber cement is characterized by its homogeneous materiality, a natural texture and surface quality. Different processing techniques give each fiber cement panel its own character, which is characterized by an independent surface structure, colorfulness and through-coloring - whether through-colored or gray, flat, sanded or profiled, glazed or opaque coated.
Swisspearl offers ten color lines that could not be more unique in their materiality and surface. Upon request, we also realize Custom Colors.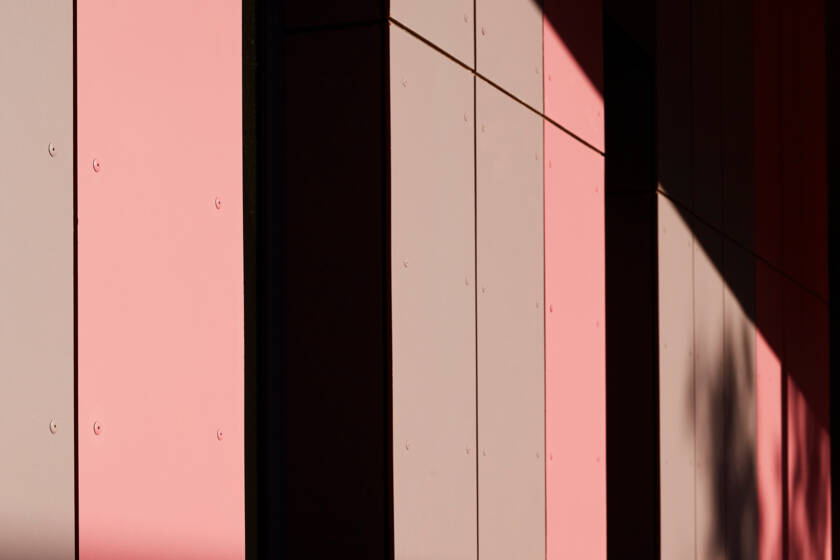 Wickham Community Hub, Australia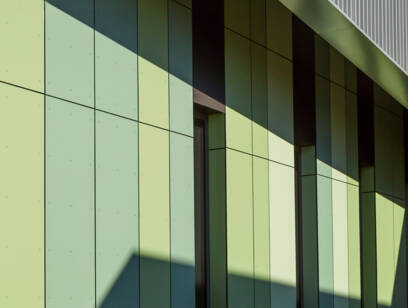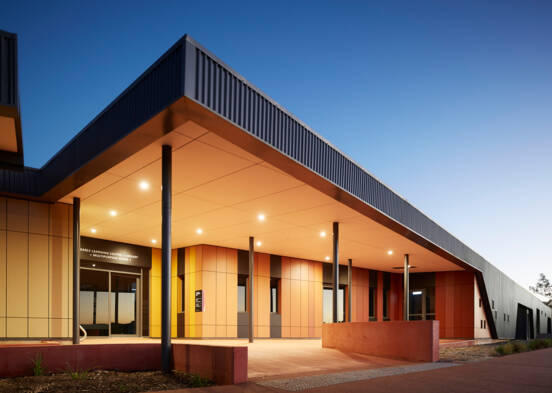 Create unique panels with perforations and ornaments
Fiber cement panels are extremely stable and robust, but the material is still easy to handle. Perforations, for example, give the facade an exciting surface look, let plenty of natural light in, and are different from the same old facade design. Unusual effects can be achieved with holes, slots, or any freely selectable shape. Perforated panels can be used for aesthetics or for a specific function (e.g., sliding shutters, special lighting concepts, wind protection, partition walls, soundproofing elements, etc.).
Likewise, geometric shapes, individual patterns, company logos, or image motifs can be ornamented on individual panels or across several panels in order to create a larger overall image.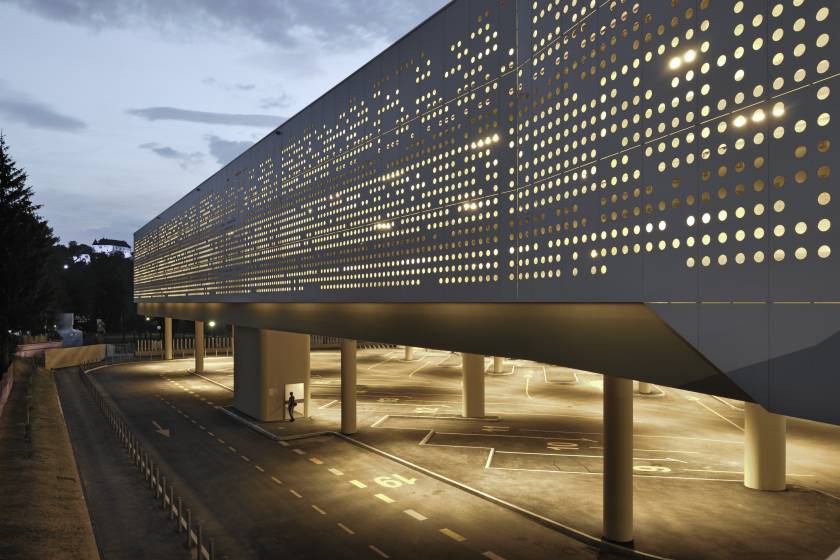 Create unique panels with perforations and ornaments.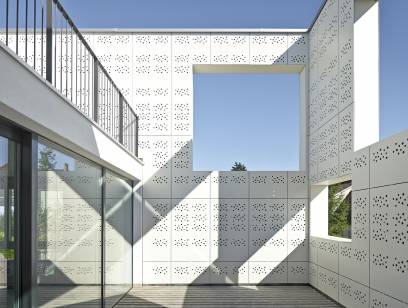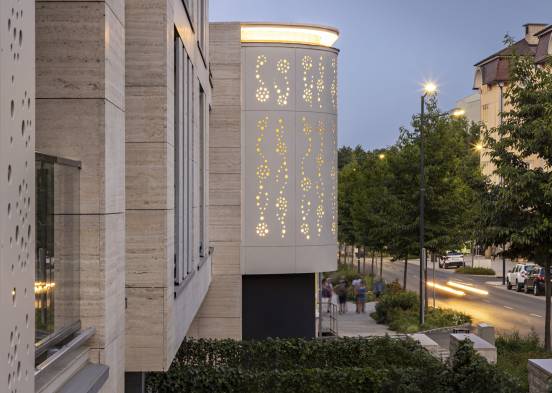 Construction safety
Strong characteristics
Architecturally inspiring. Swisspearl uniquely combines functionality and great aesthetics. The individual texture of the material and the many available shapes and colors offer you almost unlimited design possibilities for high-quality facades.
Ecological from A-Z. Due to the low amount of energy needed for production as well as their durability, our fiber cement products are the epitome of structural sustainability—even compared to wood.
Long-lasting safety. The uniquely durable fiber cement products optimally protect the facade and roof construction from any weather or external influences and thus guarantee a durable, safe building envelope for decades.
Permanently maintenance-free. Swisspearl panels are durable, extremely resistant, and maintenance-free. Thanks to the highly durable surface finish, the panels don't need to be repainted, even after many years.

Natural building material

Temperature resistant

Sound absorbing

Non-flammable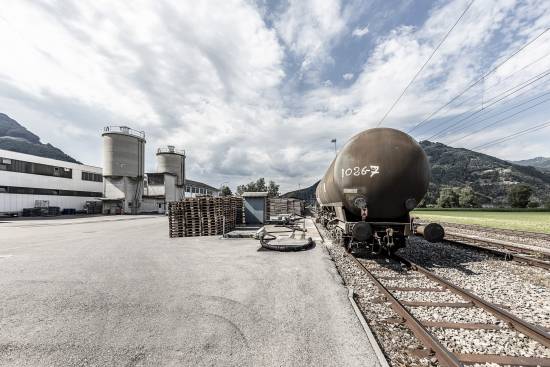 Recipe for success
Cement, pulp, water, recyclable plastic fibers, pigments and air
The elements are transformed into unique facade, roof, and garden products through expertise, precision, and craftsmanship. Cement, pulp, and reinforcing fibers are mixed with water to form a raw mass. This mass is carefully rolled up, pressed, cut, dried, and dyed while the quality is constantly checked. But only when the material meets the highest standards in all respects does it become Swisspearl fiber cement.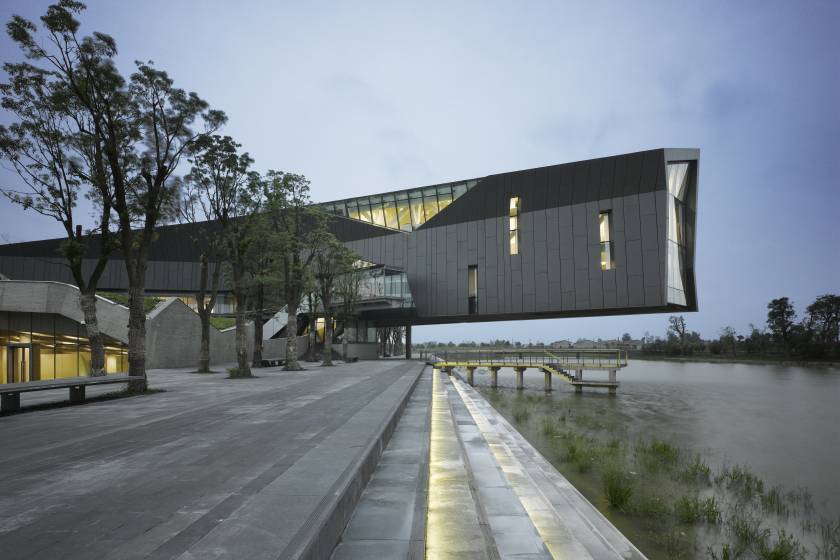 Giant Interactive Group corporate headquarters, Shanghai, China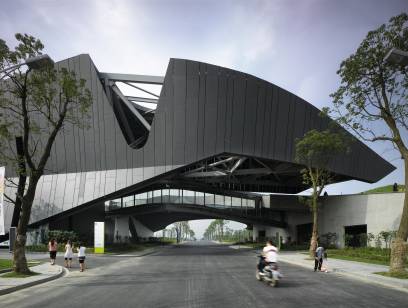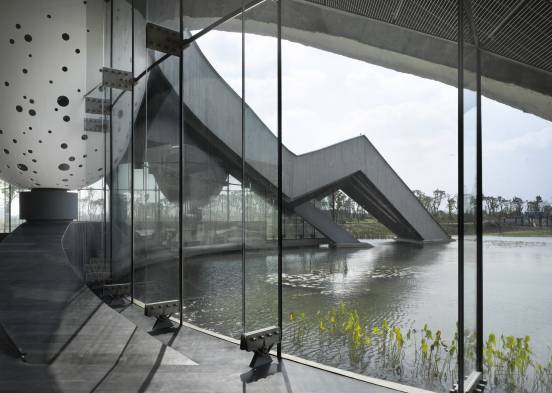 Here for you
Are you inspired?
We would love to assist you with your project. Our high-quality products made from natural fiber cement combine excellent quality and durability to achieve sustainable solutions for aesthetic building envelopes and exquisite living spaces. Our dedicated and knowledgeable staff are always on hand to answer your questions.
Get in touch with us. We are looking forward to future projects with you.